2014 Old Plains Longhop Rosé, Mount Lofty Ranges, South Australia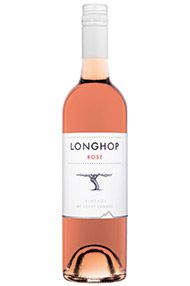 The Producer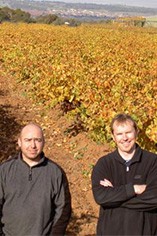 Old Plains
Old Plains is a joint venture formed by two high school friends whose paths re-crossed in the olive growing business, Tim Freeland and Domenic Torzi, the aim of the Old Plains wines is to preserve the heritage, character and quality of the few remaining parcels of old vines on the Adelaide Plains planted by Italian immigrants after World War II. In some cases all that has survived of a 30 acre plot after the 1980s vine pull is a couple of rows that, since 2002 have been coaxed back in to production to make these big, flavourful wines.

Further vineyard finds in the nearby Mount Lofty region have enabled the Longhop range to be created, the name a pun on the ubiquitous "critter" brands from Australia, and a cricketing term that will bemuse many.
View Producer
The Grape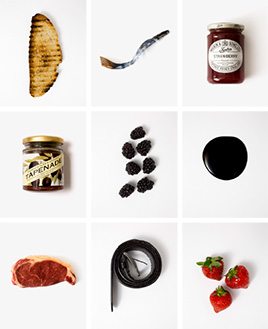 Grenache/Garnacha
Grenache is the most widely planted black grape variety in the world. In the Southern Rhône it provides the backbone for most red blends and is the key component of Châteauneuf du Pape. Some Châteauneufs such as Château Rayas are even made from 100% Grenache. In the Languedoc it plays a key role in many blends and is responsible for much of the Rosé wine from Southern France.
It is the most extensively red wine grape grown in Spain where it is known as Garnacha Tinta - in Rioja it is blended with Tempranillo and is most widely planted in the warm Eastern Rioja Baja region. The very best Garnacha wines come from Priorat in Catalonia, where fruit from old Garnacha bush vines is blended with small quantities of Cabernet Sauvignon to produce wines of startling intensity and depth of fruit.
Grenache was once Australia`s most widely planted black grape but much of it was grubbed up in the 70s and early 80s to make room for more fashionable grapes. However plantings have been on the increase since the early 1990s and the best examples are found in the Barossa Valley from dry-farmed, bush-pruned, old Grenache vines.
View Grape
The Region
Adelaide Hills, this up-and-coming South Australian region, may only be half an hour's drive from the city of Adelaide, spanning a 75km by 20km zone, but the change in topography is dramatic, the hot, dusty streets giving way to an elevated maze of verdant, twisting valleys of the Mount Lofty Ranges, offering varying aspects at between 350 and 700 metres.

Naturally, such a cool environment favours early ripening varietals such as Sauvignon Blanc, Chardonnay and Pinot Noir. Soils are predominantly low, fertile grey loam. The total area is approximately 500 hectares, with a disproportionate number of single wineries. However high land prices deter all but the die-hards.
View Region
Customer Reviews
Questions And Answers