2014 Old Plains Longhop Rosé, Mount Lofty Ranges, South Australia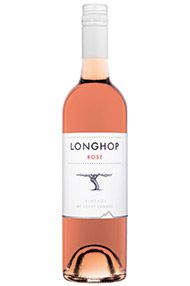 The Producer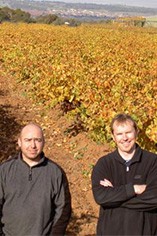 Old Plains
Old Plains is a joint venture formed by two high school friends whose paths re-crossed in the olive growing business, Tim Freeland and Domenic Torzi, the aim of the Old Plains wines is to preserve the heritage, character and quality of the few remaining parcels of old vines on the Adelaide Plains planted by Italian immigrants after World War II. In some cases all that has survived of a 30 acre plot after the 1980s vine pull is a couple of rows that, since 2002 have been coaxed back in to production to make these big, flavourful wines.

Further vineyard finds in the nearby Mount Lofty region have enabled the Longhop range to be created, the name a pun on the ubiquitous "critter" brands from Australia, and a cricketing term that will bemuse many.
View Producer
The Grape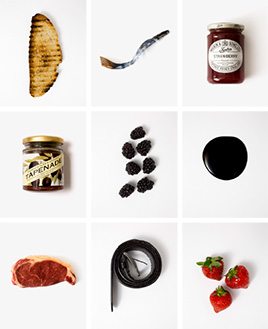 Grenache/Garnacha
Grenache (Noir) is widely grown and comes in a variety of styles. Believed to originate in Spain, it was, in the late 20th century, the most widely planted black grape variety in the world. Today it hovers around seventh in the pecking order. It tends to produce very fruity, rich wines that can range quite widely in their level of tannin.

In many regions – most famously the Southern Rhône, where it complements Syrah and Mourvèdre, among other grapes – it adds backbone and colour to blends, but some of the most notable Châteauneuf du Pape producers (such as Château Rayas) make 100 percent Grenache wines. The grape is a component in many wines of the Languedoc (where you'll also find its lighter-coloured forms, Grenache Gris and Blanc) and is responsible for much southern French rosé – taking the lead in most Provence styles.

Found all over Spain as Garnacha Tinta (spelt Garnaxa in Catalonia), the grape variety is increasingly detailed on wine labels there. Along with Tempranillo, it forms the majority of the blend for Rioja's reds and has been adopted widely in Navarra, where it produces lighter styles of red and rosado (rosé). It can also be found operating under a pseudonym, Cannonau, in Sardinia.


Beyond Europe, Grenache is widely planted in California and Australia, largely thanks to its ability to operate in high temperatures and without much water. Particularly in the
Barossa Valley
, there are some extraordinary dry-farmed bush vines, some of which are centuries old and produce wines of startling intensity.
View Grape
The Region
Adelaide Hills, this up-and-coming South Australian region, may only be half an hour's drive from the city of Adelaide, spanning a 75km by 20km zone, but the change in topography is dramatic, the hot, dusty streets giving way to an elevated maze of verdant, twisting valleys of the Mount Lofty Ranges, offering varying aspects at between 350 and 700 metres.

Naturally, such a cool environment favours early ripening varietals such as Sauvignon Blanc, Chardonnay and Pinot Noir. Soils are predominantly low, fertile grey loam. The total area is approximately 500 hectares, with a disproportionate number of single wineries. However high land prices deter all but the die-hards.
View Region
Customer Reviews
Questions And Answers