2013 Schioppettino, Colli Orientali del Friuli, Marco Sara, Udine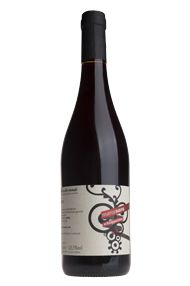 The Producer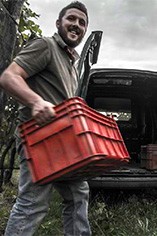 Marco Sara, Friuli-Venezia-Giulia
Marco Sara is a young Friulano producer whose family and 7 hectares of vines and 4 hectares of woods are located just north of Udine at Savorgnano del Torre, on the western of the Colli Orientali del Friuli – a pre-Alps range of hills that separate Friuli from Slovenia.

Here, at between 75 – 300 msl, the marne ('ponca') and sandstone slopes favour Marco Sara's white and red indigenous grape varieties Friulano, Ribolla Gialla, Picolit, Verduzzo, Schioppettino, Refosco, along with some Cabernet Franc.

Marco took over the reins of his family cantina in 2000, making the switch from selling off in bulk to bottling the fruit himself. In 2005 the estate became organic; it was also the year when he first bottled sweet wines Picolit and Verduzzo. He makes small quantities of hand-made wine, using organic fruit and wild yeast. These are authentic fine wines that speak of an indigenous grape, that respect and reflect local tradition and territory.

View Producer
The Grape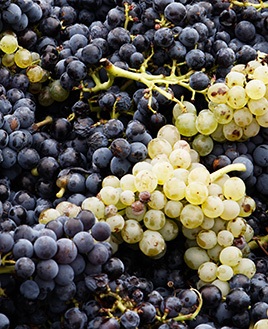 Schioppettino/Ribolla Nera
Schioppettino, also known as Ribolla Nera, is a red wine grape native to the Friuli-Venezia Giulia region of northeast Italy. The grape is believed to have descended from Slovenia. There are records of Schiopettino wine being served in marriage ceremonies that date back to 1282.

The grape was threatened with extinction following the ravages of phylloxera in the 19th century when vineyards were replanted with higher-yielding, more robust French wine grapes like Cabernet franc, Cabernet Sauvignon, Pinot gris, Sauvignon blanc and Merlot. Plantings are still limited and concentrated in the Colli Orientali appellation. This is a grape with rich potential, typically vinified in stainless-steel and matured in used barriques. Schioppettino is deeply coloured, medium bodied, with charming violet aromatics and a certain Northern Rhone (Syrah ) peppery quality, Alpine-fresh acidity, and few tannins to speak of.
View Grape
The Region
Along with Collio, Colli Orientali del Friuli is the finest DOC zone in Friuli-Venezia-Giulia. Situated in the Julian Alps on the border with Slovenia, much of its quality is down to its calcareous and sandstone landscape and 400m altitude. High planting densities, older vines, poor soils (especially compared to the flood plains below) and a challenging continental climate all assist in achieving lower yields and greater concentration in the wines.
Perhaps surprisingly, Sauvignon Blanc is the king of the whites here, producing fuller bodied but also taut and minerally examples. Indigenous varieties Ribolla Gialla and (Tocai) Friulano follow hot on its heels. The reds are led by the Refosco grape which achieves blackberry richness alongside a minerally poise. Next best is Pignolo, the region's answer to Nebbiolo, while Merlot runs a close third.
Recommended producers: Canus, Davino Meroi and Miani
View Region
Customer Reviews
Questions And Answers