2014 Gamay de Touraine, Jean-Christophe Mandard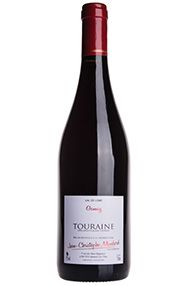 The Producer
Jean-Christophe Mandard, Touraine
Sauvignon de Touraine's wine reputation is primarily based on vineyards around the communes of Oisly and Thesée on the north bank of the Cher where soils are light and sandy and you are likely to find vines nestled alongside commercial plantings of asparagus and strawberries. On the south bank vineyards are planted on a plateau of clay, limestone and silex. It is from here that one can find some of the better and longer-lived wines, such as those of Jean-Christophe Mandard.

Jean-Christophe inherited his father's estate in 1993 and is the fourth generation of his family to work the domaine's 17 hectares of vineyard located on a plateau above the village of Mareuil-sur-Cher. Jean-Christophe makes a range of different wines, including a decent Gamay de Touraine, but his strength lies in the purity and freshness of his hand harvested old vine Sauvignon Blanc. Jean-Christophe says the deep clay soil avoids the heaviness and loss of aroma which can affect water-stressed sandier soils north of the river.

The estate applies the principles of la lutte raisonée.

View Producer
The Grape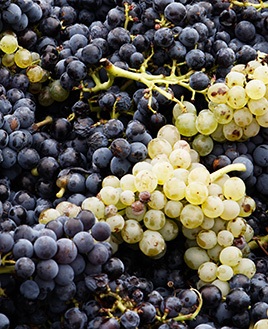 Gamay
A French variety planted predominately in Beaujolais where it is the grape behind everything from light and often acidic Beaujolais Nouveau through to the more serious and well-structured wines from the 10 cru villages. It takes its name from a hamlet just outside Chassagne-Montrachet and was at one stage widely planted on the Côte d`Or. However it was gradually phased out due to its poor yield and supposed poor quality of its wines.
The majority of Gamay wines in Beaujolais are labelled as Beaujolais or Beaujolais-Villages and are deliciously juicy, easy drinking, gulpable wines. Of more interest are the Cru wines from the 10 villages in the north of the region where the soil is predominantly granitic schist and where the vines are planted on gently undulating slopes. These can be well-structured, intensely perfumed wines, redolent of ripe black fruits and, while delicious young, will reward medium term cellaring.

Gamay is also grown in the Touraine region of the Loire where it produces soft, well-balanced, gluggable wines for drinking young.
View Grape
Customer Reviews
Questions And Answers