2012 Hans Herzog Zweigelt, Marlborough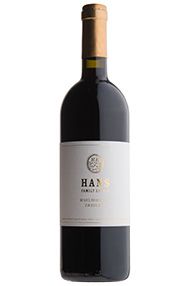 The Producer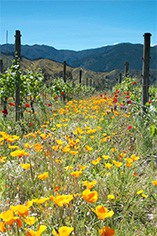 Hans Herzog
Herzog is a family owned New Zealand winery and restaurant, supported by a unique team of individuals who all share the same values: a passion for wine and food, commitment to excellence and quality, and a love for the great New Zealand environment.

As the name suggests, Hans Herzog's roots lie in Switzerland where the family has grown wine since 1630. There Hans and Therese owned the successful 'Taggenberg' vineyard and restaurant in the Zurich wine country.

Looking for a new challenge, in the mid-1990s they planted an 11 hectare vineyard bordering the Wairau River here in Marlborough and later moved the winery and Michelin-starred restaurant.

Here Hans has adopted an experimentalist stance, cultivating an eclectic array of varieties, including Arneis, Barbera, Tempranillo and Zweigelt - as well as the more traditional Sauvignon Blanc, Pinot Noir and Chardonnay. The organically-managed vineyard benefits from a warm, dry microclimate and Hans ferments at cool temperatures using wild yeasts, the white wines barrel-fermented in 500 litre oak puncheons, the reds aged for 12-30 months in French oak barriques, creating wines rich in varietal character.

The boutique estate and restaurant is now widely acclaimed as one of the best in New Zealand.

View Producer
The Grape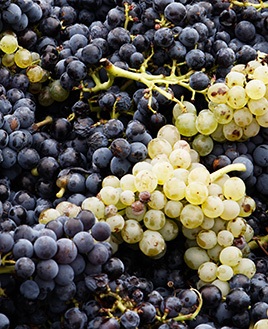 Zweigelt
Zweigelt (also known as Rotburger ) is a red wine grape that were developed as a cross of St. Laurent and Blaufränkisch . It is one of the most planted red wine varieties in Austria .The wine styles range from easy-drinking (bottled young, unoaked) to structured, fleshy wines that have received barrel ageing.
View Grape
The Region
New Zealand's answer to Napa Valley, Marlborough is a veritable engine room that in 2006 accounted for 47 percent (10,419 hectares) of the country's vines, and over 60 percent of its production, even though it is home to just 20 percent of the nation's 530 wineries. Around 76 percent of the vineyards are planted with Sauvignon Blanc.
Located on the north-easterly tip of South Island at a latitude of 41.3 degrees South, the Marlborough flats are protected from the tropical north-westerlies by the Richmond Ranges, separating Marlborough from Nelson. It is similarly protected from the frost-bearing Antarctic south-easterlies racing up the eastern coastline by the Kaikoura Ranges. The region consequently experiences low rainfall, together with high sunshine hours and a significant diurnal shift between day and night temperatures, thus preserving the aromatics.
The Marlborough viticultural zone, now being delineated, actually consists of three sub-regions: the fertile, alluvial soils of the Wairau Valley on the northern side (site of the original Marlborough settlement in 1880, and subsequently to Montana in 1973) is constantly fed by a subterranean aquifer, resulting in an easy, tutti-frutti style of Sauvignon Blanc best exemplified by Hunters wine.
The Southern Valleys zone on the opposite side of the Valley comprise drier, stonier, poorer soils and clay knolls (such as those of the Brancott Valley), delivering a fuller, more structured, defined, gooseberry and limey Sauvignon Blanc with more bite and poise; Cloudy Bay (who put the region on the world map in 1985), Dog Point, Isabel Estate and the Winegrowers of Ara all inhabit this stretch of the Valley.
Lastly there's the Awatere Valley, which is located across the Kaikouras on ancient black volcanic soils amid a cooler climate, with harvests often running two weeks behind those in the Wairau Valley; the Awatere style of Sauvignon Blanc is peachier and richer than elsewhere, with Vavasour a fine example.

Although most wines are vinified in stainless steel and released within 12 months of the harvest, some enterprising growers are trialling the use of oak barrels, especially when vinifying superior parcels of hand-harvested fruit. Dog Point Section 94 is one such wine.

The region is also home to the country's small sparkling-wine industry, employing the traditional method to vinify Pinot Noir and Chardonnay. Some producers have sought to diversify into still Pinot Noir production, whilst using an inappropriate Swiss clone. A glance at what's been happening in Central.Otago and in Martinborough, however, has persuaded those serious producers to plant a greater selection of clones, notably 667, 777, Abel and 115, as well as the common Pommard (UCD 5) and 10/5. The result has been a shift from the classic Marlborough Pinot Noir spicy red fruit with its almost Côte de Beaune character towards a fuller, fleshier, smokier, black cherry Côte de Nuits style.
View Region
Customer Reviews
Questions And Answers