About this WINE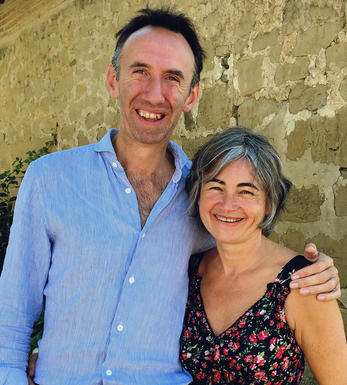 Bodegas R. Lopez de Heredia
Bodegas López de Heredia (LDH) is one of the wine world's great wine treasures. Founded in 1877 by Don Rafael López de Heredia y Landeta, it remains safely in family hands to this day.
The imposing bodega was built close to Haro railway station, significant for Rioja's access to the ideas of Bordeaux. It survives as one of the foundation stones of the modern Riojan wine industry.
Unusually for Rioja, Lopez de Heredia produce wines solely from the fruit of their own 170 hectares of vines. These vines are in four separate vineyards arranged on the alluvial slopes overlooking the river Ebro, on the cusp of the sub regions Alta and Alavesa. Each is given its own expression in their wines Tondonia, Bosconia, Cubillo and Gravonia.
The grapes planted here are mainly Tempranillo with some Graciano, Garnacha and Mazuelo for the reds and Viura with Malvasia for the whites. The age of the vines plays a significant role in the character and quality of the wines, with some plantings reaching 80-100 years old. These gnarled vines deliver naturally low yields and help to bring high levels of complexity in the final wines.
LDH are not particularly vocal about their efforts around sustainability. This is because they don't wish to promote their wines on the basis of practices they consider normal. Having never adopted the chemical regimes which became so widespread, they have not had to reverse any of the damage. They continue to manage their vineyards in a fashion which Don Rafeal would still recognise today.
The bodega itself is a cathedral of wine, with towering vats and stacks of barrels. Visitors can be left in no doubt as to the venerability of this place and the importance of tradition. As is typical in Rioja, oak has a significant role to play here. But new barrels, made onsite in their own cooperage, are broken in with wines which are reserved for bodega celebrations. When the barrels go into service after three years of seasoning the influence they exert on the wines is a slow and gentle development of personality rather than overpowering vanillin and lactones.
Wines are released with considerable age (far more than any legal requirements) and only when LDH deem them ready. If something runs out in the marketplace, they don't rush to replace it; the new vintage will follow only when it's finished. (A sometimes frustrating, but ultimately rewarding, experience for devoted followers.) In fact, not rushing is at the heart of the way the family works, in the vineyard and in the winery.
Their range of reds opens with their unusually complex and intriguing Crianza Cubillo. The three years which Cubillo spends in cask, plus four to five years in bottle before release, exceeds the legal levels for Gran Reserva. Bosconia Reserva appears in a Burgundy bottle – a hint as to the elegant yet full-bodied wine within. In exceptional years, a Bosconia Gran Reserva is also made. This is only released 20 years after the vintage, and it is predictably scarce.
LDH's most famous and largest vineyard is the magnificent Tondonia, first established by Don Rafael in 1913. It's made up of 100 ha of red and white grapes. Tondonia Reserva is always full of energy; a showcase for the bodega's trademark freshness. The Gran Reserva is only made in the best years; it has massive concentration and demands long ageing.
The white wines are nothing short of extraordinary. Viña Gravonia is made from 24ha of Viura grown in the Zaconia vineyard near the banks of the river Ebro. This vineyard ticks every conceivable box to produce white grapes which achieve ripeness and intricate character. An intricacy which is further enhanced by four years in cask and at least the same again resting in bottle before release. The two Tondonia Blancos – Reserva and Gran Reserva – go further still, spending six and 10 years in cask respectively.
Their oxidative style is not to all tastes, but – for those who enjoy them – they are impossible to substitute. Served with food they positively gleam.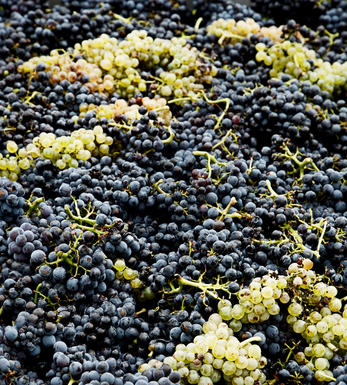 Other Varieties
There are over 200 different grape varieties used in modern wine making (from a total of over 1000). Most lesser known blends and varieties are traditional to specific parts of the world.