2012 Domaine Le Roc, Cuvée Don Quichotte, Fronton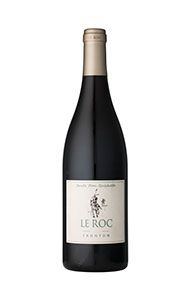 The Producer
Domaine Le Roc
The latest addition to our range of wines from the south-west of France is Domaine Le Roc, which has been producing Fronton wines since 1974.

In 1981, Jean-Luc Ribes took over the estate from his parents. Since then, his aim has been to achieve a natural equilibrium between the soil and the vines, and to preserve the natural eco-system in order to produce authentic, fruity and generous wines.
The estate includes 21 hectares of vines, planted predominantly with local Négrette alongside Syrah, Cabernet Franc and Cabernet Sauvignon. We have selected Domaine Le Roc's top cuvée, Don Quichotte, which is undoubtedly the flagship for the estate and is an excellent addition to our portfolio.

Launched in 1995, Don Quichotte is a blend of Négrette (60 percent) and Cabernet Franc; it encapsulates the purest expression of the best vines which are planted on gravely boulbènes. The combination of old vines and site exposure allows the grapes to be naturally rich and concentrated, with a resulting low yields of 40 hl/ha.

Transferred into vats by gravity, each grape is fermented for four weeks under temperature control. For this cuvée, the cap is punched down daily in order to achieve a gentler extraction of tannins and a more fragrant bouquet. The wines mature for 18 months in 20hl foudres and in 400l demi-muids; they are are not fined or filtered prior to bottling.

The estate is run as a family affair. Jean-Luc is in charge of overseeing the vineyard; his younger brother Frédéric heads up winemaking, and Cathy, Frédéric's wife, looks after the office. A new recruit, Pierre Salamana joined the team in 1995 to help Frédéric in the cellar.

About the appellation
Fronton is located in the Haute-Garonne department, to the north of Toulouse, and comprises 1,600ha planted on three fluvial terraces nestled on the right bank of the Tarn. The soil-structure is made up of boulbènes (stones made of sand and silt), rougets (alluvial clay) and gravels on a bed of clay. Red wine production dominates, with the local grape –Négrette – blended along with Cabernet Franc, Cabernet Sauvignon and Syrah. Some roses are also produced.


View Producer
The Grape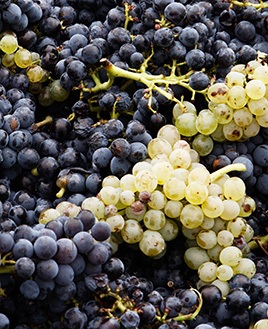 Other Varieties
There are over 200 different grape varieties used in modern wine making (from a total of over 1000). Most lesser known blends and varieties are traditional to specific parts of the world.
View Grape
The Region
The Côtes du Frontonnais appellation is located in the South-west of France, just north of Toulouse and on terraced slopes by the river Tarn.
Négrette is the signature grape of the region (50-70% of the red wine blends), a variety unique to the Frontonnais and Gaillac regions of France. Growing alongside Négrette are Malbec, Mérille, Fer, Syrah, Cabernet Franc, Cabernet-Sauvignon, Gamay, Cinsault, Mausac.
Négrette yields wines high in tannin, extract and alcohol, reminiscent of red cherry, wild berries with leather and smoke overtones.
View Region
Customer Reviews
Questions And Answers