2014 Arrayán Albillo Real, Méntrida
The Producer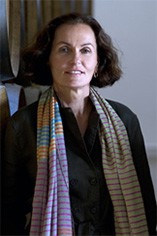 Bodegas Arrayan
Bodegas Arrayán makes wine in the appellation of Mentrida in the province of Toledo (in Castile-La Mancha) and was founded by the current proprietors, husband and wife José María Entrecanales and María Marsans, and celebrated its first vintage in 2003. Renowned viticultural scientist Dr Richard Smart was enlisted to carry out a study of the land prior to it being planted with a combination of international and indigenous grape varieties.

Among the latter group, the white Albillo Real is of particular interest, in part because of its obscurity, but mostly because it is giving such superb results! We also have the good fortune to bring you La Suerte, which encapsulates just why Garnacha is among the hippest varietals on the planet at present.

Arrayán is located near the town of Santa Cruz de Retamar, just an hour's drive from Madrid. Snow here is not uncommon, nor are summer temperatures approaching forty degrees – challenges which keep winemaker Maite Sanchéz and her team on their toes.

View Producer
The Grape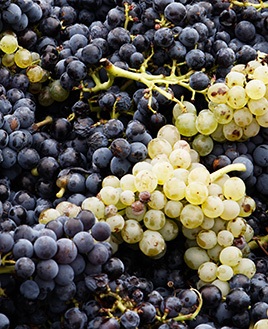 Albillo
Albillo is a white Spanish wine grape variety that comes in different strains, the most common being Albillo Real, also known as Albillo de Madrid, grown in Madrid and in Ávila, Salamanca and Zamora. The second most important is Albillo Mayor, planted in the Ribera del Duero region and in the Castille-León provinces of Burgos, Segovia and Valladolid. Further north, in Asturias, what is known as Albillo is really Chasselas Blanc

The grape is an early-ripening (mid-August), pale-skinned, with small, round berries, delicate flavours, subtle floral aromas, low acidity and high viscosity, yielding full bodied wines.

It is an authorized variety in the Ribera del Duero region and one of the main varieties in the Vinos de Madrid DO. Historically, Albillo contributed texture and smoothness to the red wines of the Meseta – a role similar to that of Viognier in Côte Rôtie.

A small plot is still cultivated at Vega Sicilia, but total plantings have decreased over the past few decades as growers turned to international varietals. Some growers have successfully experimented with mono-varietal expressions, producing mineral, fresh wines.

View Grape
Customer Reviews
Questions And Answers