2014 Larry Cherubino, Laissez Faire, Fiano, Frankland River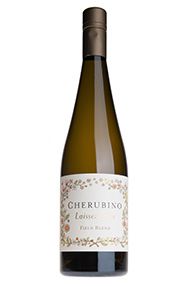 The Producer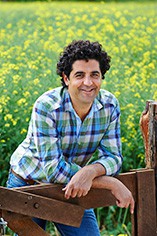 Larry Cherubino
Larry Cherubino is a dynamo in the esteemed Western Australian wine industry, but considers himself a farmer more than anything else. He was raised in the Swan Valley in a family of dairy farmers and whilst this didn't hold any real attraction (too many early mornings you see), a life on the land was almost inevitable. Nearing the end of studies, he timidly admits, his mum got him some part time work at Houghton as a cellar hand. A degree in agriculture was augmented with another major in viticulture before more studies at Roseworthy in Adelaide. After very successful roles in small and large producers locally and abroad, Larry set up his own and the first release of own label Frankland River wine was in 2005.

Larry continues to display his versatility and experience in a number of wine ranges all with careful attention to clonal selection and site suitability. The ranges show care and insight but are very different views of the same product. Stalwart Margaret River varieties compare with experimental varieties with natural wine making and international varieties in some exceptional sites from Porongarup in the east to Pemberton. And when he's worked twenty four hours each day on his own wine, he consults for other big names in the Western Australian wine scene. He's an energetic winemaker of some standing and is now producing some of Australia's best. We look forward to more.

View Producer
The Grape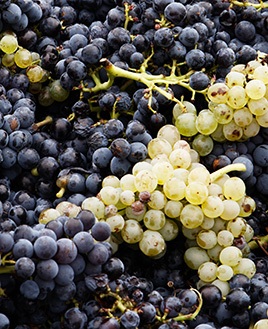 Fiano
Fiano has been cultivated in southern Italy for over two thousand years and its best-known wine is Fiano di Avellino, which is produced in the Campania region, from vines grown on the volcanic hillsides of Avellino, east of Naples. The grape is low yielding and early ripening and produces crisp, well-balanced wines, often with hints of honey and nuts.
Previously Fiano-based wine were often prone to oxidation - however with the advent of modern winemaking techniques the wines are now renowned for their freshness and the best examples can benefit from 2-3 years of bottle ageing.
View Grape
The Region
The Frankland River wine district, a cool-climate region about 200km inland from the South West Coast of Western Australia. The wines from Frankland are considered some of the best in Australia, not least because of the pristine grape-growing conditions unique to the area.

This marvellous environment is particularly conducive to producing top-quality Shiraz (or Syrah), some of which are touted as rivals to the great wines of the Rhône in France, while the unusual, cool climate allows for elegant, crisp white wines – often a rarity in such a hot continent.

Recommended Producers: Frankland Estate, Larry Cherubino.
View Region
Customer Reviews
Questions And Answers