About this WINE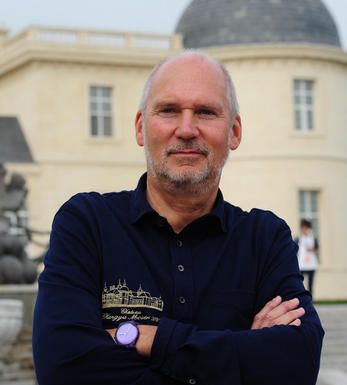 Changyu Pioneer Wine Company
Chinese commercial wine production began in 1892 when an overseas Chinese diplomat, Zhang Bishi, started his winery in Yantai. He imported half a million plants from the USA and appointed the Austrian consul, Freiherr von Babo, as his winemaker. Most of the plants failed to survive and history does not recount whether von Babo knew how to make wine, but nevertheless today the company is by far the biggest in the country, with a turnover of nearly US$800 million.

Château Changyu (or, to give it its full name, Changyu Pioneer Wine Company) is China's oldest and largest wine producer, and among the top ten in the world in terms. The company has embarked on an extraordinary programme of building European-style châteaux, architecturally based on examples from Bordeaux and two of them are represented by Berry Bros. & Rudd; Ch. Changyu Moser in Ningxia (Yinchuan province), and Ch. Changyu Golden Ice Wine Valley in Liaoning (home to their ambitious Golden Valley ice wine project, Huanlong province) and further afield in Beijing and Shandong, all with international partners.

Château Changyu Moser XV was developed in consultation with Lenz Moser (pictured right), of the famous Austrian wine family, who has spent several years working with Changyu before identifying Ningxia as his preferred location, which he compares to the Mendoza wine region in Argentina in terms of climate and soil, and having his château built!

The Ch. Changyu Moser XV (90% Cabernet Sauvignon and 10% Merlot) has never been offered in the UK before (a previous incarnation on this market was made without Lenz's involvement and featured China's oddity Cabernet Gernischt in the blend). This site is also the first with some certified organic production, from 2011.

Further afield, the extraordinarily remote region of Liaoning has very good conditions for ice wine and this huge estate is capable of producing 300,000 bottles per annum, using the Vidal variety. In Liaoning, three different grades are made, all on show here. The Gold Diamond label has some distribution in the restaurant market, but none have been previously available for the UK retail before BB&R imported it.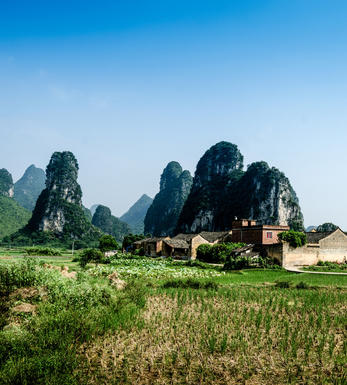 Liaoning
The Changyu Golden Ice Wine Valley is situated in the far north-east of China, in the Liaoning Province, close to the borders of North Korea and Russia. In particular it is the area around Huanlong Lake is considered ideal for ice wine production. At an altitude of 380m and with the temperature moderated by that large body of water, the grapes ripen well in summer but when the winter temperature drops to -8C (as required for ice wine production), this can be held naturally for 24 hours. The brix of grape juice after crushis 350gr/litre which meets and even exceeds the standards of the International Organisation of Vine and Wine for ice wines.

For the giant Changyu wine company, vineyards have been developed in partnership with Aurora, a Canadian wine company, themselves no strangers to ice wine. Ch. Changyu is the home to their ambitious Golden Valley ice wine project.

Initially the Vidal grape variety has been planted, a hybrid cross of Ugni Blanc and Seibel, chosen for its hardiness. It would be interesting to see how Riesling would fare. This is the region with the largest, commercial, regular production of ice wine in the world.