2011 Foxwood Vineyards Shiraz, Coastal Region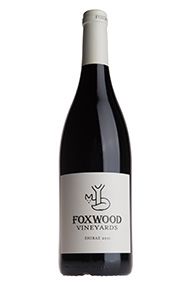 The Producer
Foxwood Vineyards
Twelfth generation South African winemaker, Matthew Krone, set up Foxwood Vineyards in partnership with Pieter de Vos and Jan Groenewald. This resurrected an old business alliance as Matthew's great-grandfather and Pieter's grandfather were also partners in the successful company, DeVosKrone&Co, in 1923. They had decided that it was once again time for the two families to join forces and 'bring a little bit of history back to life'.
Matthew learnt his craft under the tutelage of his late grandfather and father, both lauded forerunners in the South African wine industry, pioneering practices and techniques that influenced winemaking not only in their own country, but also further afield. Their passion and integrity are key to the philosophy by which he operates today.
View Producer
The Grape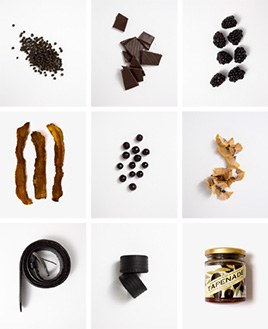 Syrah/Shiraz
A noble black grape variety grown particularly in the Northern Rhône where it produces the great red wines of Hermitage, Cote Rôtie and Cornas, and in Australia where it produces wines of startling depth and intensity. Reasonably low yields are a crucial factor for quality as is picking at optimum ripeness. Its heartland, Hermitage and Côte Rôtie, consists of 270 hectares of steeply terraced vineyards producing wines that brim with pepper, spices, tar and black treacle when young. After 5-10 years they become smooth and velvety with pronounced fruit characteristics of damsons, raspberries, blackcurrants and loganberries.

It is now grown extensively in the Southern Rhône where it is blended with Grenache and Mourvèdre to produce the great red wines of Châteauneuf du Pape and Gigondas amongst others. Its spiritual home in Australia is the Barossa Valley, where there are plantings dating as far back as 1860. Australian Shiraz tends to be sweeter than its Northern Rhône counterpart and the best examples are redolent of new leather, dark chocolate, liquorice, and prunes and display a blackcurrant lusciousness.

South African producers such as Eben Sadie are now producing world- class Shiraz wines that represent astonishing value for money.
View Grape
The Region
It has taken the majority of the last two decades for the South African wine trade to become the truly exciting place it is today. First of all, it wasn't only apartheid that held the Cape's most talented winemakers back, it was also the dominance of the state-controlled winemaking cooperative, the Koöperatieve Wijnbouwers Vereniging van Suid-Afrik (KWV). The KWV brought stability to many South African growers but its prices were based on quantity rather than quality. This encouraged the bulk production of inexpensive, inferior wines that did nothing to establish the region's potential to impress at a higher level in virgin export markets. South Africa quickly gained a reputation for cheap and cheerful wines that lacked substance and often had a smoky character, which many experts attributed to virus-ridden vines.

It was following the privatisation of the KWV in 1997 that the South African wine industry really began to open up. Winemakers who had been frustrated by the cooperative's restrictions were suddenly free to reduce yields and focus on producing smaller volumes of higher-quality wines; however, Rome wasn't built in a day. It took some time for many of the larger wineries to appreciate that investment in the vineyards, and wineries could yield longer-term profits. A number of enthusiastic mavericks left their previous roles in larger corporates and took the risky strategy of setting up on their own; mavericks such as Eben Sadie, who was integral not only to establishing the Swartland as a new, cult Cape wine region but whose efforts have firmly planted South Africa on the global fine wine map.

Where Eben led, others followed, and in the mid- to late 2000s, high-quality winemaking became a key focus among the estates of the Western Cape. Historic properties such as Oldenburg in Stellenbosch which had old, disused vineyards were suddenly brought back to life by their new owners, and vast tracts of land were replanted on carefully chosen, virus-free rootstocks. Adrian Vanderspuy took over Oldenburg Vineyards in 2003 and immediately replanted the entire estate with new vines. Constantia Glen transformed its beautiful spot near Cape Town and also focused entirely on regenerating the vineyards; but vines take at least three years to grow to the point of producing quality wine, and so time passed. Both estates' first vintage was in 2007.

Even more exciting for the South African vinous scene today are the young winemakers who have travelled the world to gain inspiration, and have since come home to establish their own unique projects. Not wanting simply to follow the Bordeaux model so assiduously created in Stellenbosch, Chris and Andrea Mullineux produce glorious Rhône-inspired reds and whites in Swartland, which are now widely acknowledged to be some of the best wines in the Western Cape. In short, much has changed since 1992, but South Africa's winds are firmly blowing in the right direction with superb results now, and even more promise for the future.

Nature is certainly on South African wine producers' side, with plenty of sunshine in this warm Mediterranean climate, yet tempered by oceanic, onshore breezes. Climate plays a greater role in determining the style and quality of the Cape's wine, while the predominantly granitic (ie low pH) soils contribute to a generally fuller, rounder, low-acid mouthfeel.
Stellenbosch with 17,500 ha is the most important fine wine producing district, followed by Swartland with 15,000 ha and then Paarl at 18,000 ha. Worcester (20,500 ha), Robertson (13,500 ha), Olifants River (10,000 ha) and Orange River (5,000 ha) make up the difference.
Newly-created wine regions include the coastal Elgin (near Cape Agulhas, Africa's southern-most tip), West Coast, Langloof, and Prince Albert (near the majestic Swartberg mountains).
The split of white to red wine production was 55:45 in 2005. The white wine grapes are dominated by Chenin Blanc (Steen) with 20 percent share, with Sauvignon Blanc and Viognier the great white hopes. The red wine grapes are led by Cabernet Sauvignon with 13 percent, with Merlot and Shiraz close behind.
Pinotage, South Africa's indigenous grape varietal (a cross between Pinot Noir & Cinsaut -spelt "Cinsault" in the Southern Rhône) and its plantings are decreasing.
View Region
Customer Reviews
Questions And Answers