2013 Coates The Semillon Sauvignon Blanc, Adelaide Hills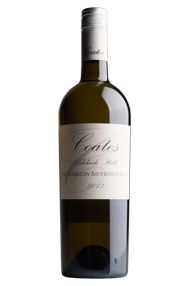 The Producer
Coates Wines
View Producer
The Grape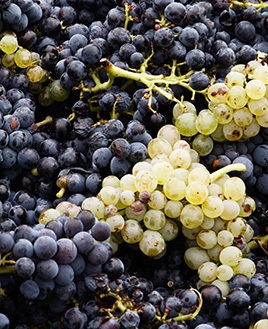 Sauv.Blanc & Sémillon
The blend used for White Graves and Sauternes and rarely encountered outside France. In the great dry whites of Graves, Sauvignon Blanc tends to predominate in the blend, although properties such as Smith Haut Lafite use 100% Sauvignon Blanc while others such as Laville Haut Brion have as much as 60% Sémillon in their final blends. Sauvignon Blanc wines can lose their freshness and fruit after a couple of years in bottle - if blended with Sémillon, then the latter bolsters the wine when the initial fruit from the Sauvignon fades. Ultimately Sauvignon Blanc gives the wine its aroma and raciness while Sémillon gives it backbone and longevity.
In Sauternes, Sémillon is dominant, with Sauvignon Blanc playing a supporting role - it is generally harvested about 10 days before Sémillon and the botrytis concentrates its sweetness and dampens Sauvignon Blanc`s naturally pungent aroma. It contributes acidity, zip and freshness to Sauternes and is an important component of the blend.
View Grape
The Region
At 72,000 hectares, South Australia is the engine room of the country's wine industry, responsible for 43 percent of its vineyards and encompassing some of Australia's most famous fine wine regions.
One of the most important areas in qualitative terms is the Barossa Valley, beginning 50km north-east of Adelaide, and famous for its full-bodied Shiraz, as well as for its Grenache and Mourvèdre. To the east, the cool Eden Valley is home to some really fine Riesling and top-class Shiraz, such as that made by Henschke. To the north of Barossa is the Clare Valley, also a source of good Riesling but home to well-structured reds as well.
South-east of Adelaide lies the delightful vineyard area of the Adelaide Hills, where fine Sauvignon, Chardonnay, Riesling and Pinot Noir are produced by wineries such as Petaluma and Llangibby Estate. Langhorne Creek to the east of Adelaide has earned a reputation for its Cabernet Sauvignon, Verdelho and Shiraz while, between Adelaide and the sea, McLaren Vale is a noted area for red wines.
The unique vineyard region of Coonawarra lies 400km south-east in an area of pure limestone topped by a loose, red topsoil. Cool enough to resemble Bordeaux, this area produces great Cabernets and Merlots and is much in demand. Slightly to the north and to the west lie the regions of Padthaway and Mount Benson respectively, which enjoy similar success as sources of great white wines, especially Chardonnay. Wrattonbully however is known for its fresh, varietally-pure Cabernet Sauvignon and Merlot.
However it's the less-distinguished Riverland region that accounts for 50 percent of the state's wine production.
View Region
Customer Reviews
Questions And Answers