About this WINE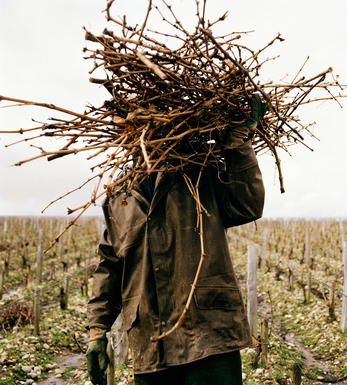 Apogee Winery
Dr Andrew Pirie, founder and winemaker at Apogée, has been the most influential figure in the Tasmanian wine industry over the past four decades. With Australia's first PhD in Viticulture, he initiated and built some of Tasmania's largest and most important vineyards and wineries including Pipers Brook Vineyard, Ninth Island, which he co-founded with his brother David in 1974, and Pirie sparkling in 1999.

After leaving Piper's Brook in 2003, Dr Pirie continued to put his extensive research into wine climates into practise. He planted the Apogée vineyard after his studies of the site showed its potential, especially for sparkling wine production
Apogée means the' highest point' and the name represents what Andrew hopes will be the culmination of 40 years of choosing sites and developing vineyards.

There is a distinct philosophy behind the project: firstly the wines will always be from the Apogée single vineyard, to fully reflect its terroir alongside the extensive viticultural work that has taken place at the site.

Secondly, the size of the site has been deliberately limited to two hectares, which is the average size of a holding in Champagne. This is to test Andrew's theory that scale is fundamentally important in the search for the highest quality. Production is therefore limited to between 10,000 and 20,000 bottles per year and Andrew has no intention to increase this.

All the sparkling wine is disgorged on the property. The main production is a classically blended sparkling (always vintage) comprising around 35% Pinot Noir and 40% Chardonnay, with the balance from Pinot Meunier (this is the Deluxe Vintage Brut). A Deluxe Vintage Rosé is also produced made up of around 90% Pinot Noir from the best sites, and 10% Chardonnay.

The goal is to produce very high quality wines from a small, hand tended area which is operated on a commercial and sustainable basis. Andrew Pirie believes that the combination of the highly researched site with the latest knowledge of terroir theory results in wines which are very expressive of their origin.

Apogée was awarded Tasmanian Vineyard of the Year Award in 2013. We are delighted that Berry Bros. & Rudd has the honour of introducing these wines to the UK on an exclusive basis.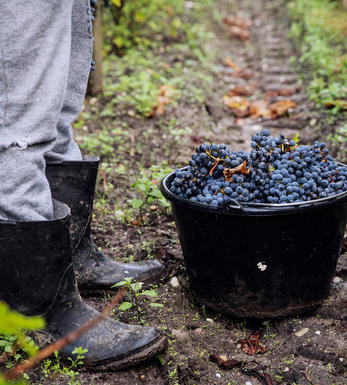 Champagne Blend
Which grapes are included in the blend, and their proportion, is one of the key factors determining the style of most Champagnes. Three grapes are used - Pinot Noir, Chardonnay and Pinot Meunier.

26% of vineyards in Champagne are planted with Chardonnay and it performs best on the Côtes des Blancs and on the chalk slopes south of Epernay. It is relatively simple to grow, although it buds early and thus is susceptible to spring frosts. It produces lighter, fresher wines than those from Burgundy and gives finesse, fruit and elegance to the final blend. It is the sole grape in Blancs de Blancs, which are some of the richest long-lived Champagnes produced.
Pinot Noir accounts for nearly 40% of the plantings in Champagne and lies at the heart of most blends - it gives Champagne its body, structure, strength and grip. It is planted across Champagne and particularly so in the southern Aube district.
The final component is Pinot Meunier and this constitutes nearly 35% of the plantings. Its durability and resistance to spring frosts make the Marne Valley, a notorious frost pocket, its natural home. It ripens well in poor years and produces a soft, fruity style of wine that is ideal for blending with the more assertive flavours of Pinot Noir. Producers allege that Pinot Meunier lacks ageing potential, but this does not deter Krug from including around 15% of it in their final blends.