2015 Berry Bros. & Rudd New Zealand Sauvignon Blanc, Seifried (Export)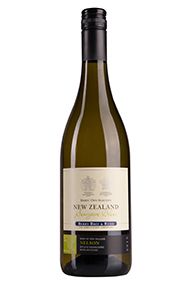 The Producer
Seifried
In 1973 Austrian-born Hermann Seifried and his New Zealand wife Agnes bought land in the Moutere Valley between Nelson and Motueka with the intention of planting strawberries. Fortunately, they planted vines instead. Their first harvest was in 1976. All three Seifried children, Heidi, Christopher and Anna, are now playing their part in growing the family business.

Seifried Estate consists of six vineyard sites in the Nelson region, each planted to different grape varieties according to the soil and climate of the particular site.

The Rabbit Island Vineyards are situated 20km west of Nelson city. Varieties grown here include Sauvignon Blanc,Chardonnay, Pinot Gris and Pinot Noir. The 'Redwood Valley' Vineyard is a 30ha north facing slope on clay soil. Varieties grown here include Sauvignon Blanc, Chardonnay, Pinot Gris, Riesling and Gewürztraminer. This site was first planted in 1979 and now has Sifried's most established vines producing fruit with fantastic depth, complex flavours and textural components.

On the 70Ha Brightwater Vineyard vines consist of Sauvignon Blanc,Riesling,Gewürztraminer, Grüner Veltliner, Pinot Noir and Zweigelt. The soil on this site ranges from large gravelly areas to light sandy loam soils, which result in a very porous soil structure with little water holding capacity. The newest development is the '40Ha Edens Road vineyard, which was established in 2006, and is predominately made up of Sauvignon Blanc and just a small area of Grüner Veltliner and Merlot. Sauvignon Blanc, Chardonnay, Riesling and Pinot Noir grapes are planted and the wines display very good varietal character as well as marvellous purity of fruit.

The Sauvignon Blanc Sauvignon Blanc has a classic cool-climate fruit profile, typical of the South Island, with a zestiness and freshness of acidity that balances the ripe, grassy, passionfruit and citrus fruit profile. Seifried Estate is a company devoted to sustainable winegrowing and producing one of the very best expressions of Nelson wines.
View Producer
The Grape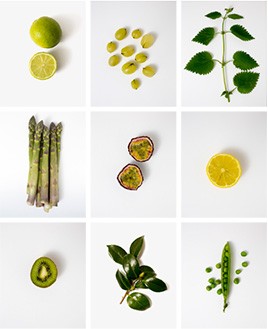 Sauvignon Blanc
An important white grape in Bordeaux and the Loire Valley that has now found fame in New Zealand and now Chile. It thrives on the gravelly soils of Bordeaux and is blended with Sémillon to produce fresh, dry, crisp Bordeaux Blancs, as well as more prestigious Cru Classé White Graves.

It is also blended with Sémillon, though in lower proportions, to produce the great sweet wines of Sauternes. It performs well in the Loire Valley and particularly on the well-drained chalky soils found in Sancerre and Pouilly-Fumé, where it produces bone dry, highly aromatic, racy wines, with grassy and sometimes smoky, gunflint-like nuances.
In New Zealand, Cloudy Bay in the 1980s began producing stunning Sauvignon Blanc wines with extraordinarily intense nettly, gooseberry, and asparagus fruit, that set Marlborough firmly on the world wine map. Today many producers are rivalling Cloudy Bay in terms of quality and Sauvignon Blanc is now New Zealand`s trademark grape.

It is now grown very successfully in Chile producing wines that are almost halfway between the Loire and New Zealand in terms of fruit character. After several false starts, many South African producers are now producing very good quality, rounded fruit-driven Sauvignon Blancs.
View Grape
The Region
Nelson, it could be argued, is to South Island what Martinborough is to the North: each representing approximately three-point-five percent of the country's vineyards, both home to a similar set of varietals (Pinot Noir, Sauvignon Blanc, Riesling), both suffering from above-average land prices due to the proximity of an urban centre, yet neither displaying the frenzied monocultural industry of Marlborough, content to lead a relatively laid-back crofting existence (apples and pears in Nelson's case).
Pioneer winegrowers such as Hermann Seifried were instrumental in establishing the region's viticultural credentials during the late 1960s, well before Montana had 'discovered' Marlborough. Stories abound of Seifried hammering his vineyard posts in through the night, and hedging his bets with a rich array of grape varieties (something he stands by to this day).
Located at the most north-westerly point of South Island, this warm enclave is hemmed in by Mount Arthur and the Southern Alps to its rear, while the Richmond Ranges to the south-east protect it from the Antarctic south-easterlies. From time to time though it receives a good dowsing from north-westerly tropical storms, giving it the highest rainfall (562mm from October to April) of the five key Pinot Noir regions (the others being Wairarapa, Marlborough, Canterbury, Central Otago).
Fertile, silty loams dominate the flats nearest the ocean, giving rise to market gardening interspersed with vineyards, while remote clay knolls (such as those of the Upper Moutere), set well back from the water's edge, are host to the better, lower-yielding Pinot Noir and Sauvignon Blanc vines. Riesling certainly seems to have found its feet among the free-draining, stony silt soils while Gewürztraminer shows potential.

Apart from the high-quality Pinot Noirs and Rieslings made by Tim Finn at Neudorf (where he lines the ground with seashells from Nelson's thriving shellfish industry to increase UV radiation), the terroir is simply too warm and humid, and the soils too fertile to produce anything but aromatic whites. Seifried makes an excellent Sauvignon Blanc from old vines on clay in the Redwood Valley.
View Region
Customer Reviews
Questions And Answers