Critics reviews
Jancis Robinson MW
16.5/20
Jancis Robinson MW
16.5/20
Racy and smoky and sleek. Very appetising, with the oak well hidden. Much better than some dry whites from Pessac-Léognan. Sophisticated. Attractive stoniness on the end - a tribute to Sancerre?
Drink 2016-2020
Jancis Robinson MW - jancisrobinson.com - Apr 2016
One of the great whites of Bordeaux, and in 2015 the lower acidity of the vintage is reflected in the dominance of forward, exotic apricot, nectarine and juicy peach fruit. This is a vintage that will attract many people who might feel Bordeaux white is normally too sharp; here it delivers freshness with a rounded edge.
Drink: 2016-2021
Jane Anson - decanter.com

About this WINE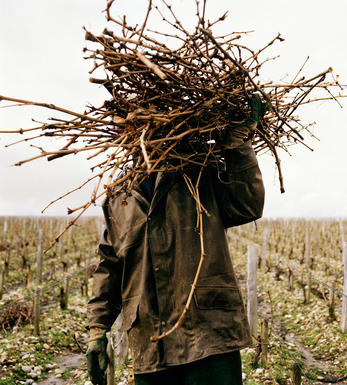 Clos Floridene
An estate which has come under the wing of Denis Dubourdieu, one of the greatest exponents of White Bordeaux, and employed as a consultant by a growing number of properties.

Clos Floridène is a 31 hectares estate mostly located on the calcareous plateau of Pujols sur Ciron, near Barsac, in the Graves appellation. A few plots are also located on the pebbly terraces of Illats. Since 1982 Denis and Florence Dubourdieu have supervised the replanting of the vineyard.

Its name evokes the first names of its founders: Denis and Florence Dubourdieu. At the beginning in 1982, Clos Floridène is a small enclosed parcel planted with 2 ha of old white vines composed of Sémillon and Muscadelle, a wine-grower dwelling, an old cellar and 2 ha of fallow land which was planted, upon the acquisition of the vineyard, with Cabernet Sauvignon.

The vineyard acquired its present-day size through the successive purchase of neighboring parcels. In 1991, Clos Floridène was significantly enlarged through the adding of Château Montalivet, a 13 ha vineyard, contiguous for the most part with Floridène (refer to the technical documentation of Château Montalivet, Clos Floridène's second wine).

Dry white Graves has enjoyed a renaissance in recent years as fermentation in new oak barrels has yielded wines of crisp definition and glorious aromas, and the domaine's white wine is a classic example.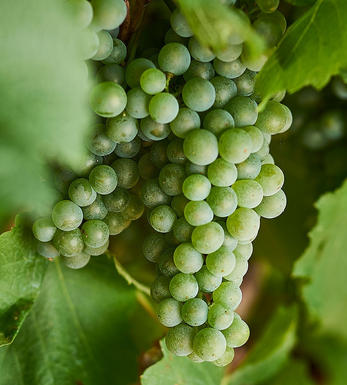 Sauv.Blanc & Sémillon
The blend used for White Graves and Sauternes and rarely encountered outside France. In the great dry whites of Graves, Sauvignon Blanc tends to predominate in the blend, although properties such as Smith Haut Lafite use 100% Sauvignon Blanc while others such as Laville Haut Brion have as much as 60% Sémillon in their final blends. Sauvignon Blanc wines can lose their freshness and fruit after a couple of years in bottle - if blended with Sémillon, then the latter bolsters the wine when the initial fruit from the Sauvignon fades. Ultimately Sauvignon Blanc gives the wine its aroma and raciness while Sémillon gives it backbone and longevity.
In Sauternes, Sémillon is dominant, with Sauvignon Blanc playing a supporting role - it is generally harvested about 10 days before Sémillon and the botrytis concentrates its sweetness and dampens Sauvignon Blanc`s naturally pungent aroma. It contributes acidity, zip and freshness to Sauternes and is an important component of the blend.