Critics reviews
Scented and floral. Lively and racy. Good sinewy stuff though there's a little oak and cough drop in evidence. Chewy finish.
Drink 2027-2040
Jancis Robinson MW - jancisrobinson.com - Apr 2016
Very pretty young Sauternes with so much intensity and excellent energy combining sweetness, freshness and zest.
James Suckling - jamessuckling.com - Apr 2016

About this WINE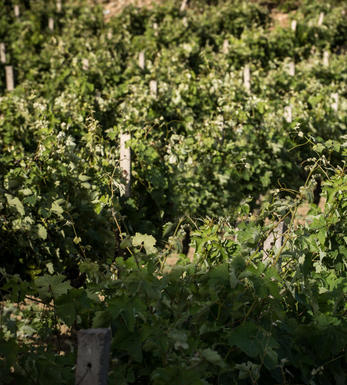 Chateau Sigalas Rabaud
Château Sigalas-Rabaud was originally part of Château Rabaud until the latter was divided up in 1903 into Sigalas-Rabaud and Rabaud-Promis. The two properties were then reunited in 1929 before being partitioned again in 1952. Sigalas-Rabaud is located in the commune of Bommes and its 33 hectares of vineyards border those of Rabaud-Promis and Rayne-Vigneau.
Sigalas-Rabaud consists of 14 hectares of vineyards planted with 98% Sémillon and 2% Sauvignon Blanc. The grapes are harvested in "tries" and are then fermented in oak barrels (33% new) where they remain for 18-20 months.
Sigalas-Rabaud's wines were always of good quality but in the 1980s the proprietor, Comte Emmanuel de Lambert des Granges, sold a part share to Domaines Cordier, owners of Lafaurie-Peyraguey. Their input resulted in a string of superb wines at the end of the 1980s and through to the end of the century. The wines can be enjoyed in youth but really benefit from 8-10 years of cellaring.
Sigalas-Rabaud is classified as a 1er Cru Classé.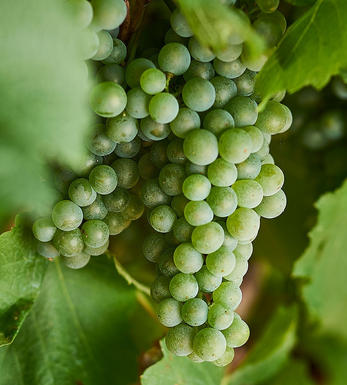 Sauv.Blanc & Sémillon
The blend used for White Graves and Sauternes and rarely encountered outside France. In the great dry whites of Graves, Sauvignon Blanc tends to predominate in the blend, although properties such as Smith Haut Lafite use 100% Sauvignon Blanc while others such as Laville Haut Brion have as much as 60% Sémillon in their final blends. Sauvignon Blanc wines can lose their freshness and fruit after a couple of years in bottle - if blended with Sémillon, then the latter bolsters the wine when the initial fruit from the Sauvignon fades. Ultimately Sauvignon Blanc gives the wine its aroma and raciness while Sémillon gives it backbone and longevity.
In Sauternes, Sémillon is dominant, with Sauvignon Blanc playing a supporting role - it is generally harvested about 10 days before Sémillon and the botrytis concentrates its sweetness and dampens Sauvignon Blanc`s naturally pungent aroma. It contributes acidity, zip and freshness to Sauternes and is an important component of the blend.