2015 Domaine de Terrebrune, Rosé, Bandol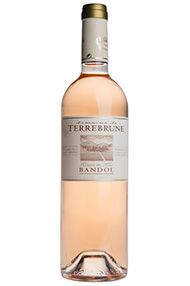 The Producer
Domaine Terrebrune
The wine of Domaine de Terrebrune is located in Bandol on the east side of the Provence wine appellation, nearer to Toulon, that is to say than Marseille, in fact close to the town of Ollioles.

Terrebrune's vines are planted on the terraces of the unusually named Gros Cerveau mountain and its soils are made up of limestone and an eponymous brown clay.

The domaine is planted with Mourvèdre, as well as Grenache and Cinsault that produce classic Bandol wines.

View Producer
The Grape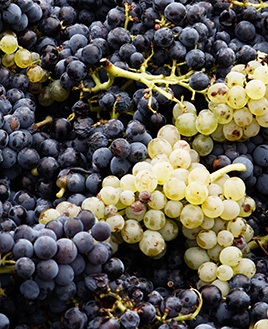 Mourvèdre
Mourvèdre, aka Monastrell in Spain, is a common blending partner of Syrah and Grenache (aka Garnacha in Spain). In Australia and California it can also appear under the name Mataro.

Mourvèdre's bastion in France is Bandol, where it reigns supreme in the red blends and yielding a savoury, gamey, herby wine. It also commonly features in Southern Rhône, Languedoc & Rousillon blends.

The grape needs a warm climate to ripen fully. Its stronghold in Spain are the appellations along the south-east Mediterranean(Murcia, Jumilla, Bullas), where it produces rosé, dry red and sweet fortified wines. Monastrell has played a significant part in Spain's vinous heritage; it nurtures wines that are deep in colour and richly tannic, sometimes overbearing in their intensity and concentration


View Grape
Customer Reviews
Questions And Answers