2015 Domaine Lyrarakis, Dafni, Crete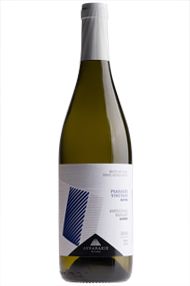 The Producer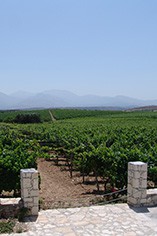 Domaine Lyrarakis
Domaine Lyrarakis, established in 1966 is located in the mountainous commune of Alagni (440m), south of the city of Heraklion, in Crete. The well-preserved 14th century stone-presses in the fields around the winery are a testament to the area's long history of grape-growing and wine making.

The winery is at the forefront of viticultural innovation: It has been long championing obscure local varieties, such as the ancient white cultivars of Plyto, Dafni, Vidiano that were brought back from extinction and have since garnered much acclaim for their quality.

The extensive portfolio consists of a range of monovarietal wines (Vidiano, Plyto, Mandilari, Assyrtiko, Vilana, Thrapsathiri, Kotsifali) – some from single, "premium" vineyard plots, as well as blends of indigenous with international varieties (Syrah, Cabernet, Merlot). Quality remains keynote and the style emphasises fruit precision, purity and supple texture , placing the wines firmly in the modern camp, yet without flamboyance or exaggeration.

A distinctive rendition of the ancient sweet wine of Crete, Malvasia, completes the Estate's extensive range. The wine is based on sun-dried Plyto, Dafni, Vidiano and Vilana and is hence a multi-varietal blend rather than a single varietal wine, which according to the Lyrarakis' family, reflects closely ancient winemaking traditions in the island.

Lyrarakis estate has built on the traditions of the region, taking their wines in a more modern direction while retaining their sense of place.

Read Tom Cannavan's review of Lyrarakis winery: Domaine Lyrarakis has led the wine revolution on the island of Crete

View Producer
The Grape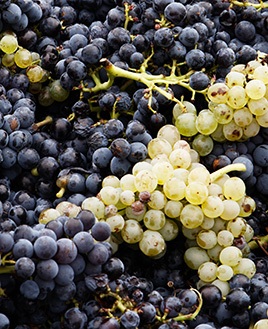 Dafni White
Grown exclusively in the mountainous area of Alagni near Heraklion in the island of Crete, Dafni is one of the most ancient grape varieties. The inscription "Dafnitos Oinos" (=wine made of Dafni grapes) can be seen on a copper vessel that dates back to the bronze-age (and is on exhibit in the museum of Chania in Crete).

The name Dafni derives from the Greek word "Dafni" (=bay leaf/ laurel) and the flavours found in the fresh grapes are indeed reminiscent of this herb. The Dafni grape variety is still very rare, and obscure, and was brought back from extinction in the 1980s thanks to the efforts of the vine grower Lyrarakis.

Dafni is a late-ripening (harvested in October), prolific variety, and but needs very careful cultivation. The grapes are big, with thick skins, thereby preserving the aromas. The resulting wines display layers of complex botanical flavours ( juniper to eucalyptus, spearmint) underlined by refreshing, cleansing acidity.

The wine makes a great accompaniment to dishes with herbal overlays like rosemary, thyme, marjoram.

View Grape
Customer Reviews
Questions And Answers