2012 Amarone della Valpolicella, Marion, Marcellise, Veneto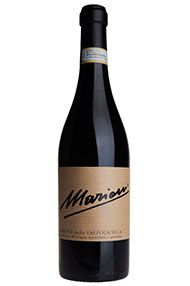 The Producer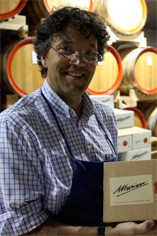 Marion, Veneto
New to the Berrys' portfolio of Italian fine wine producers is the Valpolicella family estate of Marion; site of a splendid 15th century villa in the valley of Marcellise, once owned by the Conte Marioni. Skip forward to 1986 when the estate was bought by the Campedelli family, which suited Stefano, a trained surveyor perfectly as he loathed the office! Together with his wife Nicoletta Fornasa, and brother Marco, Stefano started bottling in 1995; now the property has 22 ha producing 70,000 bts/annum. Along the way his wines have been fine-tuned by consultants Celestino Gaspari and since 2006 by Damiano Peroni. The estate lies just outside the Classico zone on predominantly chalk soils, giving wines of purity.
View Producer
The Grape
Corvina, Corvinone blend
Corvina is widely grown on the Veneto shore of Lake Garda and the hills of Valpolicella to the north and north-east of Verona. Sometimes known as Corvina Veronese, it is blended with Rondinella and Molinara to produce Valpolicella and Bardolino. It can be a tricky grape to cultivate, as it ripens late and is prone to rot if affected by rains at harvest time. It is a high-yielding grape and quality is very dependent on keeping yields low.

Corvina-based red wines can range in style from a light, cherryish red to the rich, port-like Recioto and Amarone Valpolicellas. Most Valpolicella from the plains is pale and insipid, and bears little comparison with Valpolicella Classico from the hills. Some producers such as Allegrini are now producing very high quality 100% Corvina wines.
View Grape
The Region
Situated in the north-east of the country, Veneto is the Italy's largest producer of fine wine, responsible for around 14% of total production (2006). Venetian viticulture was celebrated as far back as Roman times by Pliny and Virgil on the strength of its 'Recitum' (possibly Recioto). The region's reputation was crowned during the Serenissima Republic (800-1800 AD) as Venice and Verona profited from its position on the silk route. As elsewhere in Italy a triple whammy of phylloxera, World Wars and republicanism saw the floodgates open and cooperatives take over.
The Veneto is still Italy's third largest wine-producing province (mostly from the plains of Piave behind Venice) with quantity rather than quality the order of the day. Nevertheless, the 1990s witnessed considerable investment and progress in fine wine production; today the wines are better than ever, even if the risk of hail dogs each vintage.
The foothills of the Lessini Mountains north of Verona are home to the famous and potentially outstanding red Valpolicella Classico, Ripasso, Amarone and Recioto made from Corvina, Corvinone, Rondinella and increasingly Croatina.
Garganega is the grape behind the best white DOCs, Bianco di Custoza and Soave, while further north and east towards the Alps lie.
The Conegliano hills, home to the Prosecco grape and its eponymous sparkling wine.
Recommended Producers: Bele Casel, Masottina, Novaia, Marion, Monte dei Ragni, Quintarelli
View Region
Storage Details
Storage in BB&R Warehouses
Wines bought from Berry Bros. & Rudd can be stored
in our temperature controlled warehouses.
We can only accept orders for unmixed cases.

Storage Charges:
£12.00 (inc. VAT)
per case per annum



Customer Reserves
For wines purchased In Bond,
Duty & VAT charges become payable upon withdrawing from your reserves.
BBX wines can only be bought In Bond.
More information on wine storage
£10.20 (inc. VAT)
per case per annum
for Cellar Plan Members
Customer Reviews
Questions And Answers