2015 Zambartas, Rosé, Akamas Laona, Cyprus
The Producer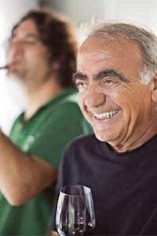 Zambartas Wineries
Zambartas Wineries was founded in 2006 by Akis Zambartas who formerly held the posts of chief winemaker and then managing director at the large KEO winery. Akis possesses a degree and PhD in chemistry from Lyon and a degree in winemaking from Montpellier.

Marcos Zambartas joined his father in 2008, and together they craft their small range of wines from native and international grape varieties. Following his studies in Adelaide, Marcos gained vintage experience in France, New Zealand and Australia.

Zambartas are a small, artisanal producer situated in the scenic mountain village of Agios Amvrosios, some twenty five minutes to the north of Limassol. Their current production is 55,000 bottles and they aim to increase this to 65,000 bottles by 2015. Their portfolio of wines consists of two white wines, a rosé, and three red wines.
View Producer
The Grape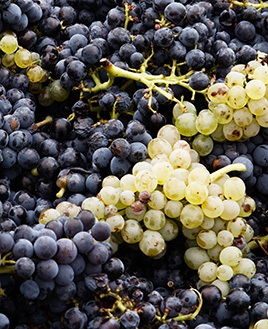 Lefkada
Usually known as Verzami on Cyprus, Lefkada originates from central Greece, the Peloponnese, and is also grown on the eponymous Ionian island. Its plantings on Cyprus exceed those in its homeland and Lefkada has been adopted as a native Cypriot red grape. It produces small bunches of thick-skinned grapes, with resulting wines of a deep colour and excellent structure.

Cypriot wine producers are experimenting with Lefkada, both bush-trained and trellised, and are in the process of determining its optimum terroir. At lower, warmer climes, it tends to produce too much alcohol and loses its balance of red berries, cherries and its savoury character, whilst at cooler, higher altitudes, Lefkada struggles to ripen fully.

Managing the tannins of this grape, both in the vineyard and in the winery, will require considerable experimentation. However, Lefkada shows all the signs of being a very worthwhile investment for Cypriot wine producers.


View Grape
The Region
The story of wine on the island is one of the oldest in the world, dating back to 3,500 BC and probably well before that time. Cyprus can justifiably be termed the cradle of European wine production. Furthermore, records and archaeological remains show that wine was a major export during the Mycenean, Cypro-Archaic, Classical, Hellenistic, Roman, Byzantine and Medieval periods. The Ottoman conquest of 1570/71 changed these fortunes, whilst British rule of Cyprus (1878 – 1960) resulted in a refreshed industry, albeit one focused on mass-market production. The period following independence, up to Cyprus's accession to the European Union in 2004, witnessed an unfortunate pursuit of high volume/lesser quality wines, grape spirit, and rectified concentrated grape must.

The associated stigma began to be eroded during the very gradual proliferation of smaller wineries in the 1980s and 1990s and subsequent to their efforts to improve wine quality. The most significant developments in regional identity, viticultural improvements and adoption of modern winemaking techniques, have occurred in the last five to ten years. There are now some excellent wines being produced on Cyprus of which the native industry can be justly proud. It is our pleasure to be able to show these wines and to assist a long awaited rebirth of the country that inspired Homer's 'wine-dark sea'.

Today Commandaria is possibly Cyprus's best-known wine and, having possessed its name since 1192, it also holds the oldest origin designation in the world. Nonetheless, it is a low-volume niche market wine. Apart from Commandaria's Protected Designation of Origin (PDO), Cyprus also possesses four regional appellations: Akamas Laona, Vouni Panayias – Ambelitis, Pitsilia, and Krasochorio.

Dry white wine production is dominated by the native Xynisteri grape; the most widely planted white variety on the island. It is also the principal constituent of Commandaria. Rosé is an increasingly popular category and Cyprus possesses the potential to produce exceptional rosé wines. Despite the seasonal appeal of white and rosé wines during the summer months, Cyprus's hot, dry climate is better suited to well-adapted native and international red varieties.

Native red grape varieties

Between 2001 and 2010 production of the native, most widely planted red variety, Mavro ('local black') grape, shrank from almost 11,000 hectares to just over 4,500 hectares, but it still accounts for 46% of the island's vineyard area. Mavro's declining popularity directly reflects its limited quality potential. Higher quality native red grapes, mainly represented by Maratheftiko (still only constituting 3% of native red plantings compared with Mavro's 64%) are relatively sparsely planted at this point in time.

Other native red grapes such as Yiannoudi, Opthalmo, Lefkada (with greater plantings in Cyprus than in its native Greece) are being experimented with in order to better understand potential. Volumes of high quality native red varieties are unable to compensate for the declining production of the limited quality Mavro grape.

This shortfall in production has resulted in a number of producers experimenting with international grapes, principally Syrah, with Cabernet-Franc and Cabernet-Sauvignon proving more successful at cooler, higher altitudes.

Since Cyprus joined the EU in 2004, access to international wines has eased and competition in the home market has increased. The domestic market has benefitted from this stimulation but at the expense of declining exports and imported wines now constituting at least a third of all wine consumed on the island.
Demetri Walters MW
View Region
Customer Reviews
Questions And Answers