2013 Alpamanta Natal Malbec, Mendoza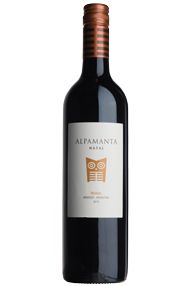 The Producer
Alpamanta Estate
The vineyards of Mendoza wine region in Argentina, where the Alpamanta Estate is situated, are amongst the most scenic in the world; they may lack the precipitous drama of the Douro or the Mosel Valleys, but they more than make up for this with their extraordinarily beautiful back-drop of the Andes Mountains.

Located at just under 1000 metres above sea-level, they bask in a wonderful fresh air and enjoy the natural irrigation afforded by the melting snow from the mountains. No better place for a biodynamic winemaker of the calibre of peripatetic Dutchman, Andrej Razumovsky, whose surname, coincidentally, is shared with a very famous set of mid-period quartets by Beethoven.

His vines are all in the most southerly part of Mendoza, Ugarteche, which falls within the district of Luján de Cuyo. The biodynamic approach involves natural yeasts, minimal use of sulphates and adherence to use of specific treatments such as camomile, Ortega nettle and dandelion, all carefully applied to coincide with lunar and tidal patterns.
View Producer
The Grape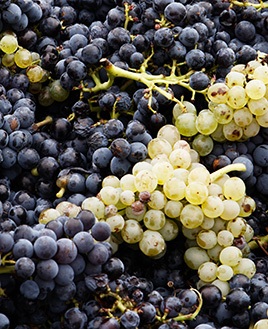 Malbec
Known as Auxerrois in Cahors, Cot in the Loire and Malbeck in Argentina, this grape has undergone a mini renaissance in the last decade, largely fuelled by its success in South America. It used to be a staple component of the Bordeaux Blend, but it never recovered fully from the 1956 frosts and its plantings there have fallen by 75% as growers have replaced it with more fashionable, and crucially, more durable grapes.
It is still grown successfully in South West France where its most famous wine is Cahors. This wine used to be black as coal and tough as leather but improvements in viticultural and vinification techniques have led to riper, softer, more approachable wines that are now amongst the best of the region.
In Argentina it is widely grown and produces deep coloured wines with generous black fruit characteristics, balanced acidity and smooth tannins. It is either bottled on its own or as part of a Bordeaux blend. In Chile it is the 3rd most widely planted grape after Pais and Cabernet Sauvignon and tends to produce firmer, more tannic wines than its Argentinian neighbours. In Chile it is often blended with Merlot and Petit Verdot.
View Grape
Customer Reviews
Questions And Answers