2015 Brouilly, Alain Michaud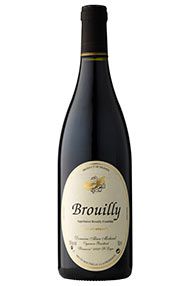 The Producer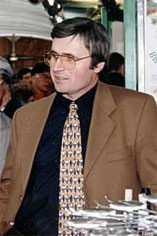 Alain Michaud
A Brouilly specialist and a member of the Management Comittee of the ";Amis de Brouilly";, Alain Michaud is the third generation of Michauds to work this excellent estate. It was created in 1910 by Alain's grandfather, Jean-Marie and then run by his father and Uncle until 1973 when Alain took over the reigns.

The last 30 years have seen Domaine Alain Michaud go from strength to strength with holdings now in Morgon and Beaujolais, but their 9 hectares of Brouilly remains the Domaine's main focus.

Many of the Gamay vines in the Brouilly vineyards were planted by Alain's grandfather and 70% of the vines are now over 50 years old. After a modern vinification in stainless steel, the wine is transferred to old oak ";tuns"; for several months before bottling to round out the wine. The Brouilly reaches full maturity at about 3-4 years from the harvest. The future of the estate seems assured as Alain's son, Dorian, is now studying viticulture and oenology.
View Producer
The Grape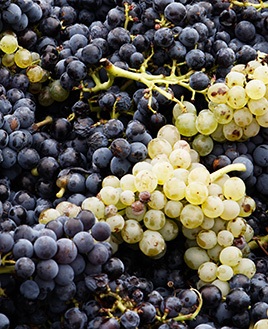 Gamay
A French variety planted predominately in Beaujolais where it is the grape behind everything from light and often acidic Beaujolais Nouveau through to the more serious and well-structured wines from the 10 cru villages. It takes its name from a hamlet just outside Chassagne-Montrachet and was at one stage widely planted on the Côte d`Or. However it was gradually phased out due to its poor yield and supposed poor quality of its wines.
The majority of Gamay wines in Beaujolais are labelled as Beaujolais or Beaujolais-Villages and are deliciously juicy, easy drinking, gulpable wines. Of more interest are the Cru wines from the 10 villages in the north of the region where the soil is predominantly granitic schist and where the vines are planted on gently undulating slopes. These can be well-structured, intensely perfumed wines, redolent of ripe black fruits and, while delicious young, will reward medium term cellaring.

Gamay is also grown in the Touraine region of the Loire where it produces soft, well-balanced, gluggable wines for drinking young.
View Grape
The Region
Brouilly is the largest and most southerly of the ten Beaujolais Crus as well as also being one of the few not to be named after a local village. Its 1200ha of vineyards curl round the volcanic Mont Brouilly, producing fruity, round, textured wines which can be reasonably tannic and often show earthy notes.
Most should be drunk in 3-4 years but the most age-worthy styles from top producers in top vintages can last up to a decade. It is also the only Cru, along with its sister appellation Côte de Brouilly, to allow grapes other than Gamay to be planted – in this case Chardonnay, Aligoté and Melon de Bourgogne – although few choose to take advantage.
Recommended Producers: Dubost, Alain Michaud
View Region
Customer Reviews
Questions And Answers