2014 Macon PierreClos, Tri de Chavigne Domaine Guffens-Heynen
The Producer
Domaine Guffens Heynen
Domaine Guffens-Heynen was formed in Burgundy by husband and wife team Jean-Marie Guffens and Maine Heynen, who left Flanders in 1976 at a young age to pursue a career in winemaking, despite having no previous knowledge. After a few years picking up the knack, the duo bought some plots on the hills of Pierreclos, and what follows today is a creative and passionate winemaking business led by two rather eccentric personalities.

There's no point in trying to describe this domaine in the same way as the others. For one thing, the wines may easily not have the same label two years in a row. For another Jean-Marie Guffens fights against being put in any pigeonhole. 'It only takes two or three people to agree on something which was previously controversial and now I will be against it.' One of the things he has turned against is 'terroir', not because he does not think it exists but because claims on its behalf have been overdone and it has no validity, he thinks, the way most people run their vineyards. Don't get him started on biodynamics.

This is a 'gros taureau', a big bull who takes no prisoners. During our meeting I described him as têtu, obstinate, to which he immediately took exception: 'Non, je ne suis pas têtu – execrable, yes, maybe.' He agrees he can behave badly but he is always open to new stimuli, so obstinate is not the word – and I would agree. Others who have crossed swords with him might agree with the 'execrable' epithet.

Bottled in their home domaine in Vergisson, the winemaking involves very low yields, careful and occasional pressings, and precise batonnage of each barrique of wine. It consists of Mâcon-Pierreclos and a small holding of Pouilly-Fuissé from several different vineyards in Vergisson.

Jasper Morris MW, Burgundy Wine Director and author of the award-winning Inside Burgundy comprehensive handbook.
View Producer
The Grape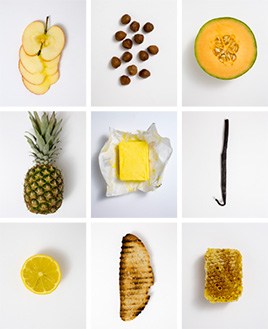 Chardonnay
Chardonnay is the "Big Daddy" of white wine grapes and one of the most widely planted in the world. It is suited to a wide variety of soils, though it excels in soils with a high limestone content as found in Champagne, Chablis, and the Côte D`Or.

Burgundy is Chardonnay's spiritual home and the best White Burgundies are dry, rich, honeyed wines with marvellous poise, elegance and balance. They are unquestionably the finest dry white wines in the world. Chardonnay plays a crucial role in the Champagne blend, providing structure and finesse, and is the sole grape in Blanc de Blancs.
It is quantitatively important in California and Australia, is widely planted in Chile and South Africa, and is the second most widely planted grape in New Zealand. In warm climates Chardonnay has a tendency to develop very high sugar levels during the final stages of ripening and this can occur at the expense of acidity. Late picking is a common problem and can result in blowsy and flabby wines that lack structure and definition.

Recently in the New World, we have seen a move towards more elegant, better- balanced and less oak-driven Chardonnays, and this is to be welcomed.
View Grape
The Region
The city of Mâcon represents the capital of the Mâconnais district in the region of Burgundy, to which it lends its name. There are various appellations under the name Mâcon: the generic Mâcon AC, Mâcon Supérieur and the Mâcon-Villages, in ascending order of how much land each appellation entails.

The standard Mâcon AC controls around 53 hectares of vineyard, 70 percent of which is used to produce just white wine, primarily from the Chardonnay grape. Mâcon used to be recognised for its red wines, but in the last century Mâconnais whites have come to the forefront far more. This generic appellation represents a specific style of wine made across the Mâconnais district, rather than an appellation which would cover a select area or terroir.

The 'Supérieur' in Mâcon Supérieur refers not to an increase in quality but rather to the boost in alcohol content, a term which can be applied to either red or white wines.

Mâcon-Villages is a specific appellation which refers to white wines produced in certain areas of the Mâconnais region, and usually denotes an improvement in quality over the straightforward Mâcon AC wines.

Many of the small communes under the Mâcon classification opt to add their name to that of the appellation on their wines; notable examples include La Roche Vineuse, Uchizy and Lugny.

Wines from Mâcon tend to be uncomplicated affairs, simple but enjoyable, and the whites in particular are notable for their dry, light bodies and the presence of floral and nutty facets.


View Region
Customer Reviews
Questions And Answers