2015 Gembrook Hill, Sauvignon Blanc, Yarra Valley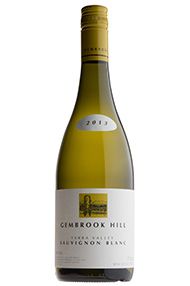 The Producer
Gembrook Hill
We are absolutely delighted to able to represent Gembrook Hill in the UK. Planted in 1983 by Ian and June Marks in the southern-most part of the Yarra Valley on what was originally a potato farm. This part of the Yarra Valley has deep, volcanic soils and a wet, cool climate with an average annual rainfall of 400 mm, not requiring irrigation. Grapes ripen late, almost a month after the lower Yarra. The vines were planted to form a natural amphitheatre and were all planted on their own roots.

Gembrook Hill is a small estate comprising 5ha of vineyards and the yields are small at 700 l/ha. The first wine was produced in 1989 and the winery constructed in 2000. Winemaker Andrew Marks's philosophy is to make 'smashable' wines, as he puts it. By this he means wines that are light and elegant and easy to drink. Despite being smashable, the Gembrook wines offer some of the finest expression of Pinot Noir and Sauvignon Blanc from this part of Australia.
View Producer
The Grape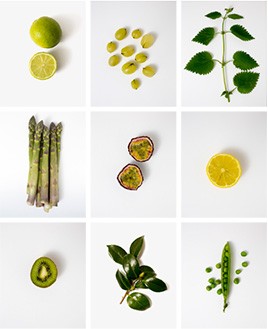 Sauvignon Blanc
An important white grape in Bordeaux and the Loire Valley that has now found fame in New Zealand and now Chile. It thrives on the gravelly soils of Bordeaux and is blended with Sémillon to produce fresh, dry, crisp Bordeaux Blancs, as well as more prestigious Cru Classé White Graves.

It is also blended with Sémillon, though in lower proportions, to produce the great sweet wines of Sauternes. It performs well in the Loire Valley and particularly on the well-drained chalky soils found in Sancerre and Pouilly-Fumé, where it produces bone dry, highly aromatic, racy wines, with grassy and sometimes smoky, gunflint-like nuances.
In New Zealand, Cloudy Bay in the 1980s began producing stunning Sauvignon Blanc wines with extraordinarily intense nettly, gooseberry, and asparagus fruit, that set Marlborough firmly on the world wine map. Today many producers are rivalling Cloudy Bay in terms of quality and Sauvignon Blanc is now New Zealand`s trademark grape.

It is now grown very successfully in Chile producing wines that are almost halfway between the Loire and New Zealand in terms of fruit character. After several false starts, many South African producers are now producing very good quality, rounded fruit-driven Sauvignon Blancs.
View Grape
The Region
Victoria's oldest viticultural area dates back to 1837. Initially it won admiration and trophies for its dry wines before losing out first to the fortifieds from South Australia, and then to the dairy cow. The 1960s saw its revival with Dr Bailey Carrodus founding Yarra Yering in 1969, closely followed by another medic, Dr John Middleton, launching Mount Mary in 1971.
Famous for its Pinot Noir and Chardonnay, the region has attracted interest from sparkling houses, notably Domaine Chandon as well as from one or two corporates; Melbourne's continued sprawl represents the biggest threat to this Victorian idyll.
The climate is cool maritime (it's just 15 miles to the ocean), exposed to wind and rain with spring frosts a potential risk. The region's warmer northerly aspects are preferred for viticulture. The best soils are underpinned by a low vigour, red-brown clay subsoil, while a significant swathe of the region is characterised by vigorous deep-red loam.

Recommended producers: Toolangi, Mount Mary
View Region
Customer Reviews
Questions And Answers