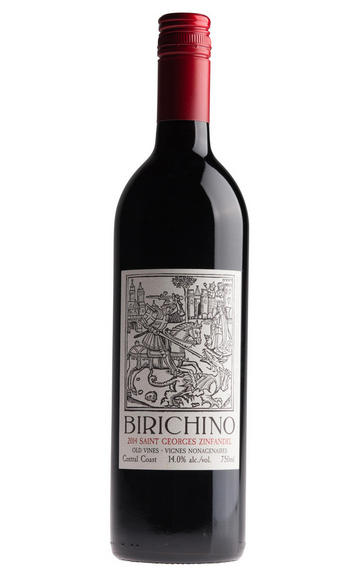 2014 Birichino, Saint Georges Zinfandel, Old Vines, Central Coast, USA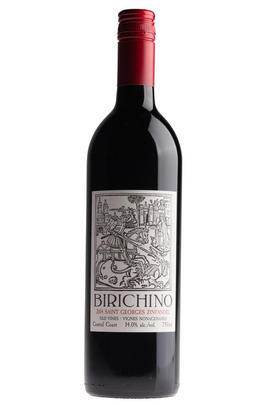 About this WINE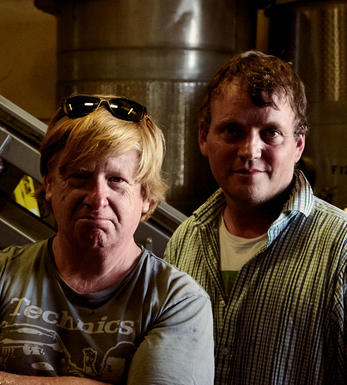 Birichino
Birichino, pronounced biri-kino, is a very interesting project. Founded in Santa Cruz in 2008, and drawing on a combined 35 years making and selling wine in California, France, and Italy, owners and winemakers Alex Krause and John Locke are focused on attaining the perfect balance of perfume, poise, and puckishness with a particular fondness for varieties that provide enormous pleasure and re-ëstablish a direct connection to the sensual world (at least, that's what they say).

John worked from 1990 to 2007 with the legendary Randall Grahm of Bonny Doon Vineyard, with (the equally legendary) André Ostertag of Domaine Ostertag in Alsace in 1993, and with a host of small producers across Italy and south-western France. Alex started in 1992 with Randall, worked with John in the cellar, and then escaped to the sales side in the later 90's to eventually serve today as Director of Export Sales for Bonny Doon Vineyard.

Their Grenache is from a vineyard planted in 1910, with vines on their own roots. Made with natural yeast fermentation, a bit of whole cluster, and no fining or filtration, from 100 year old vines.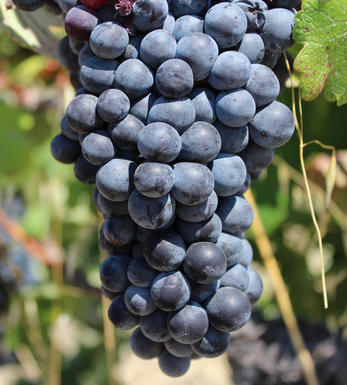 Zinfandel
Zinfandel is California`s most distinctive red grape and is one of the few that is considered one of their "own", even though it originated in Europe.

Although it has been grown in California for well over a century, it took the popularity of white ("blush") Zinfandel in the mid 1980s to persuade growers to retain their Zinfandel vines and indeed to plant more. Within 10 years, plantings had doubled and Red Zinfandel had become a Californian icon.

It is grown all across California though seems to perform best in meso-climates, which combine hot days and cool nights. It has a worrying tendency to ripen unevenly, leaving the producer with a sort of viticultural catch-22 - if he harvests too soon then he has green, unripe grapes, too late and he has dried out raisiny grapes.

After vinification, Zinfandel wines are often matured in American oak, which gives them a vanilla dimension. There is no single flavour character that can be associated with the grape - it can produce light, jammy, almost Beaujolais-type wines, redolent of freshly crushed berries, through to full-bodied, robust, oak aged wines brimming with ripe, peppery, cassis-like fruits. The best can age marvellously.