2013 Amarone della Valpolicella, Marion, Marcellise, Veneto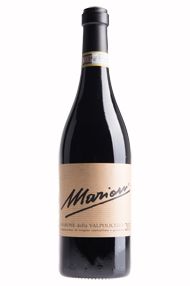 The Producer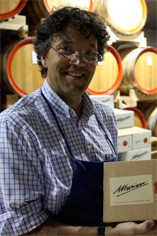 Marion, Veneto
New to the Berrys' portfolio of Italian fine wine producers is the Valpolicella family estate of Marion; site of a splendid 15th century villa in the valley of Marcellise, once owned by the Conte Marioni. Skip forward to 1986 when the estate was bought by the Campedelli family, which suited Stefano, a trained surveyor perfectly as he loathed the office! Together with his wife Nicoletta Fornasa, and brother Marco, Stefano started bottling in 1995; now the property has 22 ha producing 70,000 bts/annum. Along the way his wines have been fine-tuned by consultants Celestino Gaspari and since 2006 by Damiano Peroni. The estate lies just outside the Classico zone on predominantly chalk soils, giving wines of purity.
View Producer
The Grape
Corvina, Corvinone blend
Corvina is widely grown on the Veneto shore of Lake Garda and the hills of Valpolicella to the north and north-east of Verona. Sometimes known as Corvina Veronese, it is blended with Rondinella and Molinara to produce Valpolicella and Bardolino. It can be a tricky grape to cultivate, as it ripens late and is prone to rot if affected by rains at harvest time. It is a high-yielding grape and quality is very dependent on keeping yields low.

Corvina-based red wines can range in style from a light, cherryish red to the rich, port-like Recioto and Amarone Valpolicellas. Most Valpolicella from the plains is pale and insipid, and bears little comparison with Valpolicella Classico from the hills. Some producers such as Allegrini are now producing very high quality 100% Corvina wines.
View Grape
Customer Reviews
Questions And Answers