Critics reviews
The 2015 Morgon la Voute Saint Vincent was matured in cement vats. It has a generous bouquet of red plum, cranberry and pomegranate with subtle tertiary notes developing in the glass. The palate is medium-bodied with sappy red fruit, nicely structured with a fresh, marine-tinged finish that leaves the tongue tingling after the wine has departed. Maybe a little rustic? But still, this is very charming.
Neal Martin - 31/08/2017
About this WINE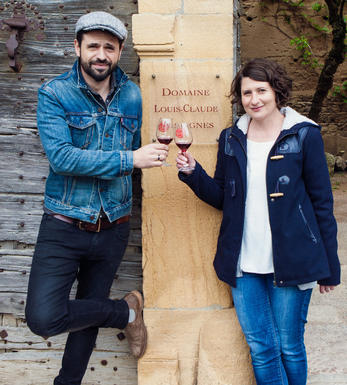 Domaine Louis Claude Desvignes
This fabled domaine, based in the town of Villié-Morgon, is today run by siblings Louis-Benoît and Claude-Emmanuelle Desvignes – the eighth generation of their family to make wine in Beaujolais. It is renowned for producing concentrated, age-worthy Morgon wines, which gain exceptional complexity with time in bottle.

Benoît and Emmanuelle (as they prefer to be called) have, in recent years, updated the winery and begun farming organically, but their method of vinification is the same as their forebears': semi-carbonic maceration, with a grille to keep the cap submerged. The length of the maceration varies from cuvée to cuvée, being around 10 days for the relatively early-drinking Voûte Saint-Vincent, but longer for Javernières and Les Impénitents, of which only a tiny quantity is produced from a parcel of century-old vines.

From the 2018 vintage, the Desvignes are also producers of our Own Selection Beaujolais-Villages.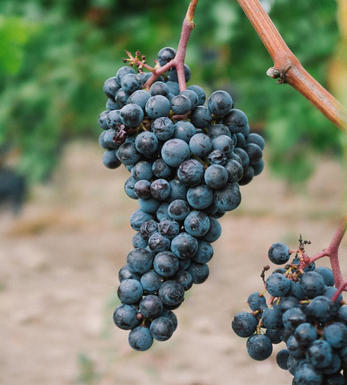 Gamay
A French variety planted predominately in Beaujolais where it is the grape behind everything from light and often acidic Beaujolais Nouveau through to the more serious and well-structured wines from the 10 cru villages. It takes its name from a hamlet just outside Chassagne-Montrachet and was at one stage widely planted on the Côte d`Or. However it was gradually phased out due to its poor yield and supposed poor quality of its wines.
The majority of Gamay wines in Beaujolais are labelled as Beaujolais or Beaujolais-Villages and are deliciously juicy, easy drinking, gulpable wines. Of more interest are the Cru wines from the 10 villages in the north of the region where the soil is predominantly granitic schist and where the vines are planted on gently undulating slopes. These can be well-structured, intensely perfumed wines, redolent of ripe black fruits and, while delicious young, will reward medium term cellaring.

Gamay is also grown in the Touraine region of the Loire where it produces soft, well-balanced, gluggable wines for drinking young.