2016 Pinot Grigio, Casa Vinicola Bertoldi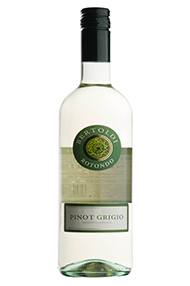 The Producer
Casa Vinicola Bertoldi
View Producer
The Grape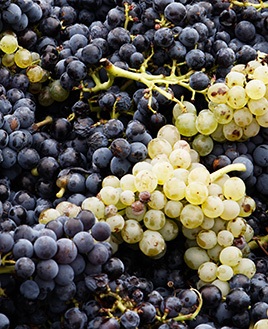 Pinot Gris/Pinot Grigio
A first class grape variety grown in Alsace, where it is known as Tokay Pinot Gris, and in Italy, where it is called Pinot Grigio. In Alsace it is best suited to the deep, clay rich soils found in the north of the region where it produces richly honeyed, dry whites as well as superb sweet late harvest wines. At its best it combines the heady perfume and rich aroma of Gewürztraminer with the acidity one associates with Riesling. It ages very well, developing rich buttery characteristics.
In Northern Italy Pinot Grigio produces many thin undistinguished dry whites. However it comes into its own in Friuli-Venezia and the Alto Adige, where leading producers such as Alvaro Pecorari of Lis Neris produce marvellously rounded, elegant, and mineral laden examples. Pinot Gris is now grown with notable success in Oregon in the USA and in New Zealand.
View Grape
The Region
Situated in the north-east of the country, Veneto is the Italy's largest producer of fine wine, responsible for around 14% of total production (2006). Venetian viticulture was celebrated as far back as Roman times by Pliny and Virgil on the strength of its 'Recitum' (possibly Recioto). The region's reputation was crowned during the Serenissima Republic (800-1800 AD) as Venice and Verona profited from its position on the silk route. As elsewhere in Italy a triple whammy of phylloxera, World Wars and republicanism saw the floodgates open and cooperatives take over.
The Veneto is still Italy's third largest wine-producing province (mostly from the plains of Piave behind Venice) with quantity rather than quality the order of the day. Nevertheless, the 1990s witnessed considerable investment and progress in fine wine production; today the wines are better than ever, even if the risk of hail dogs each vintage.
The foothills of the Lessini Mountains north of Verona are home to the famous and potentially outstanding red Valpolicella Classico, Ripasso, Amarone and Recioto made from Corvina, Corvinone, Rondinella and increasingly Croatina.
Garganega is the grape behind the best white DOCs, Bianco di Custoza and Soave, while further north and east towards the Alps lie.
The Conegliano hills, home to the Prosecco grape and its eponymous sparkling wine.
Recommended Producers: Bele Casel, Masottina, Novaia, Marion, Monte dei Ragni, Quintarelli
View Region
Customer Reviews
Questions And Answers