2016 L'Alouette de Château Labadie, Bordeaux Blanc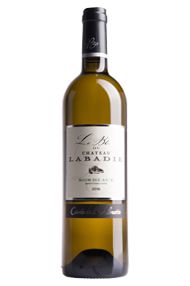 The Producer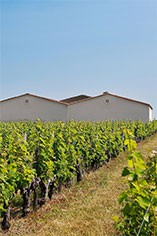 Chateau Labadie
Chateau Labadie was classed as a Cru Bourgeois in the 1932 classification and again in the 2003 revision. The wine estate lies at the northern tip of the Medoc, around the village of Begadan, and for many years the grapes were sold to the local co-operative.

In 1988, however, owners Yves and Adelaide Bibey changed policy and decided to make their own wine. In 1999 their son, Jerome, joined them and he has gradually taken over the control of the estate. The soil is a combination of clay/limestone, highly suited to the Merlot grape, and gravel, on which Cabernet Sauvignon is planted. The estate owns 40 hectares of vines, producing 2400 hectolitres each year from 50% Cabernet Sauvignon, 45% Merlot and 5% Cabernet Franc.

The wines are fermented in either stainless steel or cement tanks, and aged in oak barrels, a small percentage new, for 12-15 months prior to bottling.
View Producer
The Grape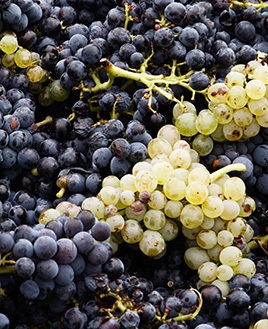 Sauv.Blanc & Sémillon
The blend used for White Graves and Sauternes and rarely encountered outside France. In the great dry whites of Graves, Sauvignon Blanc tends to predominate in the blend, although properties such as Smith Haut Lafite use 100% Sauvignon Blanc while others such as Laville Haut Brion have as much as 60% Sémillon in their final blends. Sauvignon Blanc wines can lose their freshness and fruit after a couple of years in bottle - if blended with Sémillon, then the latter bolsters the wine when the initial fruit from the Sauvignon fades. Ultimately Sauvignon Blanc gives the wine its aroma and raciness while Sémillon gives it backbone and longevity.
In Sauternes, Sémillon is dominant, with Sauvignon Blanc playing a supporting role - it is generally harvested about 10 days before Sémillon and the botrytis concentrates its sweetness and dampens Sauvignon Blanc`s naturally pungent aroma. It contributes acidity, zip and freshness to Sauternes and is an important component of the blend.
View Grape
Customer Reviews
Questions And Answers