2011 Joseph Swan, Great Oak Syrah, Russian River Valley, California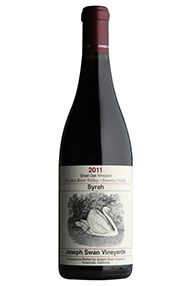 The Producer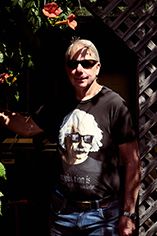 Joseph Swan Vineyards
View Producer
The Grape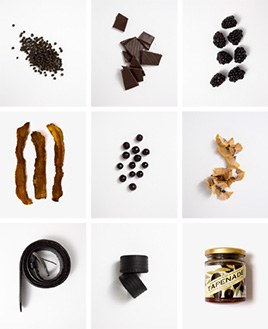 Syrah/Shiraz
A noble black grape variety grown particularly in the Northern Rhône where it produces the great red wines of Hermitage, Cote Rôtie and Cornas, and in Australia where it produces wines of startling depth and intensity. Reasonably low yields are a crucial factor for quality as is picking at optimum ripeness. Its heartland, Hermitage and Côte Rôtie, consists of 270 hectares of steeply terraced vineyards producing wines that brim with pepper, spices, tar and black treacle when young. After 5-10 years they become smooth and velvety with pronounced fruit characteristics of damsons, raspberries, blackcurrants and loganberries.

It is now grown extensively in the Southern Rhône where it is blended with Grenache and Mourvèdre to produce the great red wines of Châteauneuf du Pape and Gigondas amongst others. Its spiritual home in Australia is the Barossa Valley, where there are plantings dating as far back as 1860. Australian Shiraz tends to be sweeter than its Northern Rhône counterpart and the best examples are redolent of new leather, dark chocolate, liquorice, and prunes and display a blackcurrant lusciousness.

South African producers such as Eben Sadie are now producing world- class Shiraz wines that represent astonishing value for money.
View Grape
The Region
North Coast's Sonoma County is California's largest AVA with 19,800 ha (2005) of vines. It has forever been the home of the meek and mild small grower as compared to the grandeur and might of neighbour Napa; more picturesque too, as much of the sandy, gravely loam land belonged to true orchards and fruit farms until the 1970s.
Sonoma Valley covers a small part of Sonoma County but its wines often outshine its illustrious neighbours in Napa County. Zinfandel, Pinot Noir, Chardonnay, and Cabernet Sauvignon are cultivated here with much success. Sonoma Valley has long enjoyed a special place in the history of California wine. The first vineyards in the valley were planted by Franciscan monks in 1823. In 1857 Agoston Haraszthy, one of the founding fathers of California's commercial winemaking, opened here the highly successful Buena Vista Winery.
Closer to the coast are the region's top producing AVAs for Pinot Noir and Chardonnay: Russian River, Sonoma Coast and Green Valley, while the slightly warmer Dry Creek and Alexander Valleys have earned a reputation as a hotspot for Cabernet, and increasingly, Zinfandel and Merlot.
Recommended producers
Ridge, Teira, Williams & Selyem, Rochioli are definitely worth investigating.
View Region
Customer Reviews
Questions And Answers