2016 Régnié, Domaine Julien Sunier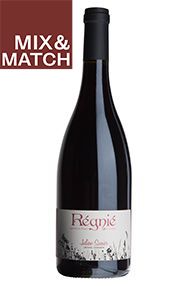 Scores and Reviews
The Wine Advocate
88-90/100
The Producer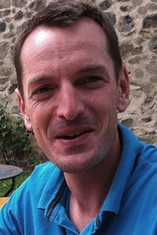 Domaine Julien Sunier
Julien Sunier has recently established himself in old farmhouse in Avénas, with three small plots of cru Beaujolais to his name, farmed organically.

After fermentation, using the stems and carbonic maceration, the wine is aged in a mix of tank and barrel for the Regnié, just barrel for the Fleurie. Julien's plot of the latter is at the top of the La Madone hill, just behind the chapel, nicely protected from the elements by dry stone walls. The site has never been polluted by chemicals, so has impressive biodiversity.
View Producer
The Grape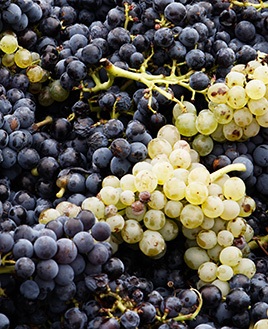 Gamay
A French variety planted predominately in Beaujolais where it is the grape behind everything from light and often acidic Beaujolais Nouveau through to the more serious and well-structured wines from the 10 cru villages. It takes its name from a hamlet just outside Chassagne-Montrachet and was at one stage widely planted on the Côte d`Or. However it was gradually phased out due to its poor yield and supposed poor quality of its wines.
The majority of Gamay wines in Beaujolais are labelled as Beaujolais or Beaujolais-Villages and are deliciously juicy, easy drinking, gulpable wines. Of more interest are the Cru wines from the 10 villages in the north of the region where the soil is predominantly granitic schist and where the vines are planted on gently undulating slopes. These can be well-structured, intensely perfumed wines, redolent of ripe black fruits and, while delicious young, will reward medium term cellaring.

Gamay is also grown in the Touraine region of the Loire where it produces soft, well-balanced, gluggable wines for drinking young.
View Grape
The Region
Régnié was upgraded to full Beaujolais Cru status in December 1988 and is located between Morgon and Brouilly, east of Beaujeu. Growers here claim (as do those in Juliénas) to be the first village in Beaujolais to be planted with vines. Stylistically the wines fall into two camps, light and aromatic, and rich and savoury; nevertheless the sandy soils bestow both with an attractive, supple character and vibrant aromatics. Most wines are best drunk young (2-3 years) but can age up to 10 years in the finest vintages.
It will be interesting to see how Régnié develops but as anyone with experience of French administrative processes will testify, the fact that the communes of Régnié-Durette and Lantignié succeeded in getting their wines upgraded (the first change since 1946) is proof of their commitment and passion; and this alone should stand them in good stead for the future.
View Region
Customer Reviews
Questions And Answers