Wild Soul, Domaine Julien Sunier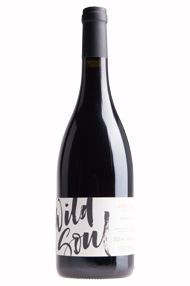 The Producer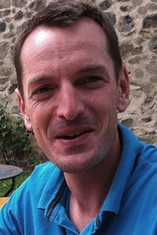 Domaine Julien Sunier
Julien Sunier has recently established himself in old farmhouse in Avénas, with three small plots of cru Beaujolais to his name, farmed organically.

After fermentation, using the stems and carbonic maceration, the wine is aged in a mix of tank and barrel for the Regnié, just barrel for the Fleurie. Julien's plot of the latter is at the top of the La Madone hill, just behind the chapel, nicely protected from the elements by dry stone walls. The site has never been polluted by chemicals, so has impressive biodiversity.
View Producer
The Grape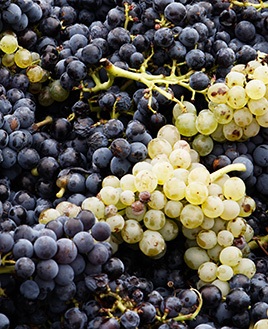 Gamay
A French variety planted predominately in Beaujolais where it is the grape behind everything from light and often acidic Beaujolais Nouveau through to the more serious and well-structured wines from the 10 cru villages. It takes its name from a hamlet just outside Chassagne-Montrachet and was at one stage widely planted on the Côte d`Or. However it was gradually phased out due to its poor yield and supposed poor quality of its wines.
The majority of Gamay wines in Beaujolais are labelled as Beaujolais or Beaujolais-Villages and are deliciously juicy, easy drinking, gulpable wines. Of more interest are the Cru wines from the 10 villages in the north of the region where the soil is predominantly granitic schist and where the vines are planted on gently undulating slopes. These can be well-structured, intensely perfumed wines, redolent of ripe black fruits and, while delicious young, will reward medium term cellaring.

Gamay is also grown in the Touraine region of the Loire where it produces soft, well-balanced, gluggable wines for drinking young.
View Grape
The Region
Translated as Table Wine, Vin de Table is the name given to the lowest quality of wine produced in France. It sits at the bottom rung in the ladder of French wine classification, being inferior to the Appellation d'Origine Contrôlée (AOC), Vin Délimité de Qualité Superieure (VDQS) and Vin de Pays.
Similar wines are made throughout Europe, including Vino de Mesa (Spain), Vinho de Mesa (Portugal), Vino da Tavola (Italy) and Tafelwein (Germany).
Intended for everyday drinking and blending, wines of this category have neither an appellation nor a regional designation, and do not usually give any indication of their region of origin or vintage date. Table wines have very few restrictions in terms of grape varieties, yields or vinification techniques, and all existing regulations for this category have been set by the European Union. Table wines made using grapes from across the EU are referred to as European Table Wine.
Vin du Table is produced in virtually every part of France which boasts viticulture, and it accounts for less than 15% of France's output of wines.
View Region
Customer Reviews
Questions And Answers