2016 Beaujolais-Villages, Lantignié, Alexandre Burgaud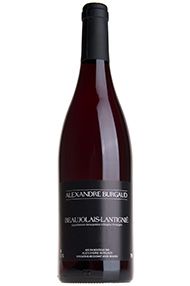 The Producer
Alexandre Burgaud
Jean-Marc Burgaud, wizard winemaker in Morgon, introduced us to his cousin Alexandre's superb Beaujolais Villages. The wine comes from old vines in the village of Lantignié which is regarded as being the best location for Beaujolais Villages. The wine is made in classical Beaujolais style with the stems retained.
View Producer
The Grape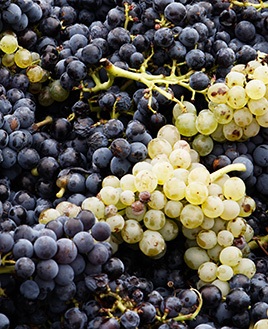 Gamay
A French variety planted predominately in Beaujolais where it is the grape behind everything from light and often acidic Beaujolais Nouveau through to the more serious and well-structured wines from the 10 cru villages. It takes its name from a hamlet just outside Chassagne-Montrachet and was at one stage widely planted on the Côte d`Or. However it was gradually phased out due to its poor yield and supposed poor quality of its wines.
The majority of Gamay wines in Beaujolais are labelled as Beaujolais or Beaujolais-Villages and are deliciously juicy, easy drinking, gulpable wines. Of more interest are the Cru wines from the 10 villages in the north of the region where the soil is predominantly granitic schist and where the vines are planted on gently undulating slopes. These can be well-structured, intensely perfumed wines, redolent of ripe black fruits and, while delicious young, will reward medium term cellaring.

Gamay is also grown in the Touraine region of the Loire where it produces soft, well-balanced, gluggable wines for drinking young.
View Grape
The Region
A clear step up from basic Beaujolais, Villages wines are still light, with the same pear-drop hint to the juicy red fruit, but are richer with more personality; they are well worth paying a little bit extra for. Beaujolais Villages can come from any of 38 named villages, all of which are based in the northern, hilly half of the region on granite soils.
The best vineyards lie around Beaujeu, west of Régnié and Morgon. As long as the wine comes exclusively from that village, estates can add their village to the Beaujolais name on the label (e.g. Beaujolais-Beaujeu) but since most Beaujolais Villages is sold by merchants, who blend together wines from several villages, this is quite rare.
View Region
Customer Reviews
Questions And Answers