2016 Berry Bros. & Rudd Extra Ordinary White Michel Lynch Reserve Graves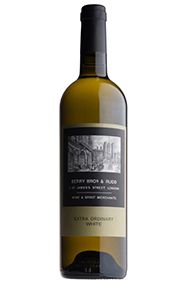 The Producer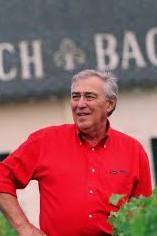 Jean-Michel Cazes
Jean-Michel Cazes is one of Bordeaux's legendary figures, a man of enormous dynamism, vision, energy and charm. His family have owned 5th Growth Ch Lynch Bages for decades but in recent years have added Ch Les Ormes de Pez in St Estephe to their portfolio. He has also been responsible for pioneering developments in wine tourism, gastronomy, wine education and the revitalisation of the hamlet of Bages which sits behind Ch Lynch Bags.
More recently he purchased a well-sited estate in the Graves region called Ch Bel Air; as there are dozens of Bel-Airs in Bordeaux he named this one Ch Villa Bel Air to differentiate it, perhaps naming it thus with an eye to the Iberian origins of his wife. At this estate Jean-Michel makes benchmark examples of Graves wine, a white blend of Sauvignon and Semillon and a red Cabernet/Merlot blend which is mellow and round on the palate and yet which still exhibits the typical Graves terroir character.

He produces a special blend for us to bottle under our own label, the Extraordinary Claret, a noticeable step up from our popular and well-made Good Ordinary Claret, and a wine which demonstrates his skill in producing stylish, eminently drinkable Bordeaux from widely differing appellations.
View Producer
The Grape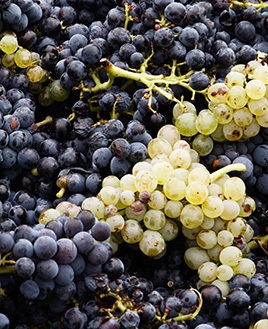 Sauv.Blanc & Sémillon
The blend used for White Graves and Sauternes and rarely encountered outside France. In the great dry whites of Graves, Sauvignon Blanc tends to predominate in the blend, although properties such as Smith Haut Lafite use 100% Sauvignon Blanc while others such as Laville Haut Brion have as much as 60% Sémillon in their final blends. Sauvignon Blanc wines can lose their freshness and fruit after a couple of years in bottle - if blended with Sémillon, then the latter bolsters the wine when the initial fruit from the Sauvignon fades. Ultimately Sauvignon Blanc gives the wine its aroma and raciness while Sémillon gives it backbone and longevity.
In Sauternes, Sémillon is dominant, with Sauvignon Blanc playing a supporting role - it is generally harvested about 10 days before Sémillon and the botrytis concentrates its sweetness and dampens Sauvignon Blanc`s naturally pungent aroma. It contributes acidity, zip and freshness to Sauternes and is an important component of the blend.
View Grape
Customer Reviews
Questions And Answers