2016 Pinot Gris, Zellberg, Domaine André Ostertag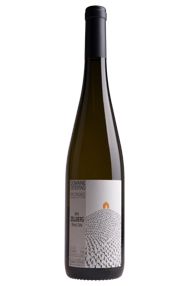 The Producer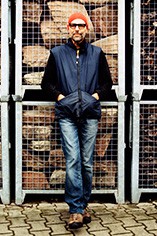 Domaine Andre Ostertag
André Ostertag does not confine himself to the traditional Alsatian way of treating the varieties he has in his vineyards. Being a second generation wine-maker - his German family ('Ostertag' meaning 'Easter Day') founding the then 3ha estate in 1966 - André had evidently been put in his place by the elders; those looking askance at this Lycee Viticole de Beaune graduate and upstart who dared to put Pinot Gris in oak (despite the grape's Cote d'Or heritage). That was 1983, when his towering Muenchberg Pinot Gris was denied the honour to be labelled as such, becoming 'A360P' overnight, its grid-reference. 'Before' he smiles knowingly, 'I had to find my place, but I'm older now'.

In 1998 he converted his 12.5 hectares to full biodynamic production. His "Vins de Pierre" label are terroir wines with a 20 year life depending on the vintage, and the vines in these vineyards represent this special link between earth and sky (and perhaps it is no wonder that the produce of which, grapes and wine, were believed by ancient Egyptians to possess divine qualities).The "Vins de Fruit" label (including Sylvaner VV and Pinot Blanc Barriques) blends fruit from across vineyards in a fruit forward expression and with a 5 - 7 years life .

Ostertag treats Pinot Gris as the Burgundian grape that it is, rather than the sweeter versions of some producers - it is always the first grape he picks, only 10 days or so after the Burgundian vintage, because he wants a dry wine with no botrytis. His use of oak on the Heissenberg Riesling may also challenge tradition, but is simply his response to the nature of the Heissenberg vineyard. The texture and length given to the Riesling by the oak acts as would brighter acidity. Rieslings and Pinot Gris from the Grand Cru Muenchberg are always majestic wines and magnificent to boot.

His Sylvaner is in a different league from the usual dilute, overcropped wines made from this grape. His Pinot Blanc is fermented and matured for 9 months in barriques with lees stirring and malolactic fermentation, all of which contribute to its creamy softness.

André's wines are works of art to be collected and celebrated.
View Producer
The Grape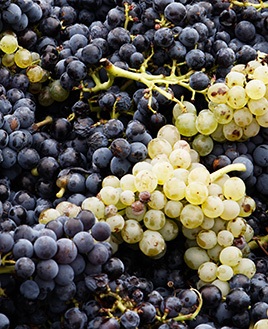 Pinot Gris/Pinot Grigio
A first class grape variety grown in Alsace, where it is known as Tokay Pinot Gris, and in Italy, where it is called Pinot Grigio. In Alsace it is best suited to the deep, clay rich soils found in the north of the region where it produces richly honeyed, dry whites as well as superb sweet late harvest wines. At its best it combines the heady perfume and rich aroma of Gewürztraminer with the acidity one associates with Riesling. It ages very well, developing rich buttery characteristics.
In Northern Italy Pinot Grigio produces many thin undistinguished dry whites. However it comes into its own in Friuli-Venezia and the Alto Adige, where leading producers such as Alvaro Pecorari of Lis Neris produce marvellously rounded, elegant, and mineral laden examples. Pinot Gris is now grown with notable success in Oregon in the USA and in New Zealand.
View Grape
Customer Reviews
Questions And Answers