2016 Hautes-Côtes de Beaune, Sous Eguisons, Domaine Jean-Noël Gagnard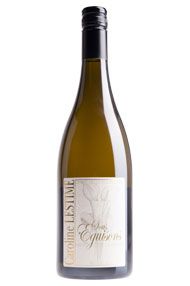 The Producer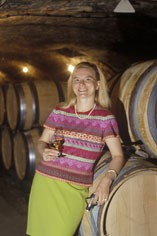 Domaine Jean-Noel Gagnard
Since 1989 Caroline l'Estimé has been in charge of Domaine Jean-Noël Gagnard in their small cellar in Chassagne Montrachet. Caroline has fine-tuned, the holdings, increasing the number of white wine cuvées since her father's time by separating out each different vineyard.

She has also planted new sites in the Hautes-Côtes-de Beaune, including the very promising Clos Bortier (red). Caroline barrel ferments all her whites before ageing them for up to 18 months in oak casks. These wines truly reflect their terroirs and combine intensity and richness with elegance and balance.

The domaine now covers 1 Grand Cru, Batard Montrachet, 9 white and 2 red Chassagne Montrachet Premier Crus, and Santenay Clos Tavannes 1er Cru red. Village Chassagne is represented by Les Masures (white) and a consumer friendly red wine known as Cuvée L' Estimée – a play on her own name and the concept of being esteemed. Their Hautes-Côtes de Beaune red and white are bottled under stelvin closures.
View Producer
The Grape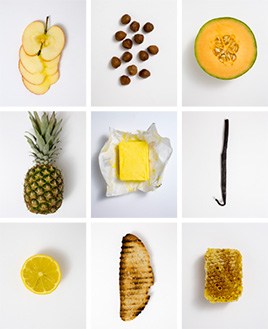 Chardonnay
Chardonnay is the "Big Daddy" of white wine grapes and one of the most widely planted in the world. It is suited to a wide variety of soils, though it excels in soils with a high limestone content as found in Champagne, Chablis, and the Côte D`Or.

Burgundy is Chardonnay's spiritual home and the best White Burgundies are dry, rich, honeyed wines with marvellous poise, elegance and balance. They are unquestionably the finest dry white wines in the world. Chardonnay plays a crucial role in the Champagne blend, providing structure and finesse, and is the sole grape in Blanc de Blancs.
It is quantitatively important in California and Australia, is widely planted in Chile and South Africa, and is the second most widely planted grape in New Zealand. In warm climates Chardonnay has a tendency to develop very high sugar levels during the final stages of ripening and this can occur at the expense of acidity. Late picking is a common problem and can result in blowsy and flabby wines that lack structure and definition.

Recently in the New World, we have seen a move towards more elegant, better- balanced and less oak-driven Chardonnays, and this is to be welcomed.
View Grape
The Region
With its three musketeers of Chassagne-Montrachet, Puligny-Montrachet and Meursault, alongside the imperial Corton-Charlemagne, the Côte de Beaune is home to the finest Chardonnays in the world. It hosts seven of Burgundy's eight white Grands Crus, along with a single red Grand Cru. Ironically though, much more red wine is made in this southern half of the Côte d'Or than white.
Stretching 30km south past the town of Beaune to Cheilly-lès-Maranges, the Côte de Beaune has a more expansive feel and gentler slopes than the Côte de Nuits. Its finest Chardonnays are characterised by an incomparable intensity and complexity, while its Pinot Noirs generally have softness and finesse as their calling cards. The best reds come from Beaune, Pommard and Volnay, and the powerful Grand Cru of Corton.
As in the Côte de Nuits, the fragmentation of the Côte de Beaune's vineyards brings the single biggest hurdle for any wine lover, namely the unpredictability of its wine. The human factor is paramount, and sadly too many lazy or unscrupulous growers and merchants have produced disappointing wines from some of the region's greatest names, while their more talented and quality-minded neighbours craft exquisite examples from the same terroir. Happily, quality is now higher than it has ever been here and organic and biodynamic methods are increasingly popular – especially amongst the younger generation.
Wines labeled `Beaune' come from the appellation adjoining the town while those labeled Côte de Beaune (red or white) emanate from a group of vineyards on the hill above. Côte de Beaune Villages is a red wine that can be made from a number of lesser, named villages in the region, while Hautes-Côtes de Beaune (mostly red) is produced from vineyards in the hills to the west of the appellation, divided in two by St Romain. These tend to be light yet often fine wines, especially in hot years like 2003 and 2005.
View Region
En Primeur Details


Wine Laying Abroad
Also known as Wine Futures, En Primeur refers to the process of buying wines before they are bottled and released onto the market. Wines are purchased exclusive of Duty and VAT and then usually shipped atleast 1 year after the vintage.They can only be purchased by the unmixed case (12 bottles, 24 half bottles, 6 magnums etc.).

On arrival in the UK the wines will be stored, under bond, on your behalf in our Customers' Private Reserves . All En Primeur purchases are Ex-Vat and Ex-Duty.If/when you choose to have the wines delivered (anywhere in the EU) these taxes become payable.

Berry Bros. & Rudd en primeur prices include shipping from the winery to our UK Warehouse AND then onwards to your door within mainland UK. Other merchants may charge you as much as £17 per case extra for shipping, handling, warehousing charges AND then delivery to your door.
See En Primeur FAQs and the benefits of buying En Primeur .

FREE SHIPPING
FREE DELIVERY
Customer Reviews
Questions And Answers