2016 Etna Bianco, Giovanni Rosso, Sicilia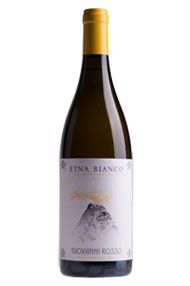 The Producer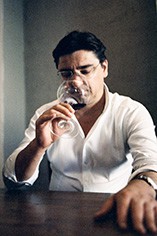 Giovanni Rosso, Piedmont
Az. Agr. Giovanni Rosso is a small, family-owned 12 hectare estate, located exclusively in the Serralunga d'Alba hamlet of Baudana, in the Barolo region. The Rosso family have been Serralunga d'Alba vineyard proprietors & grape growers since the 1890s before starting to bottle wine under the 'Giovanni Rosso' label in 1995'

The estate has recently been revitalised by the arrival of Davide Rosso; a young man who has served his apprenticeship at, among others, Dme. Jean Grivot and Dme Denis Mortet in Burgundy.

Most of the estate's 7 parcels are centred on prime Serralunga marl, clay and sandstone soils at 430 metres; notably those of the precipitous, limestone-rich La Serra and deeper clay-rich Cerretta.

Davide's approach to viticulture is essentially organic, but will use chemicals if absolutely necessary. In the winery he follows a traditional line, with month-long wild yeast alcoholic and malolactic fermentations in small cement vats without temperature control. Gentler 'remontaggio' is preferred to 'delestaggio' to retain fruit purity. 'Affinamento'/elevage takes place in 50 hl botte made from French Fontainebleau oak. Consequently the wines capture the essence of their terroir.
David Berry Green, Wine Buyer
View Producer
The Grape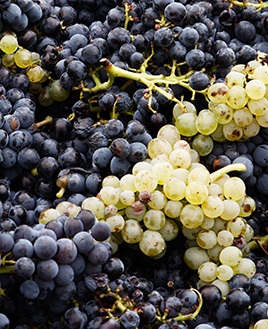 Catarratto Carricante blend
Catarratto is an Italian white wine grape planted primarily in Sicily, covering around a third of the island's vineyards. Overproduction in the 90s has led to vast quantities of this grape being distilled, or used in blends for bulk, table wines. Catarratto was historically favoured for providing quantity for Marsala wine production.

Since early 2000, the wine renaissance in southern Italy, based on superior vineyard management and cellar practices, is now beginning to show promising results for this grape, though quality Catarratto wines still account for a slim minority of the total production. With greater understanding, though, the potential exists to make some fine wines here in the future.
Catarratto can make full bodied wines with lemon notes and intense floral notes.
Carricante is another white wine grape, indigenous to Sicily. In the right hands, Carricante wines offer crisp acidity, racy minerality and aromatic, pure, and lemon, tart apple and floral white peach fruit with a twist of mint, and have excellent ageing potential from 5-10 years.


View Grape
Customer Reviews
Questions And Answers