2015 Barbera d'Alba Superiore, Priora, Fratelli Alessandria, Piedmont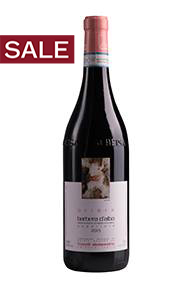 The Producer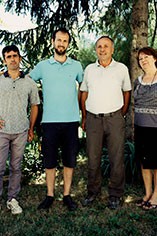 Fratelli Alessandria, Piedmont
Crowning the small hilltop village of Verduno, the elegant 18th century cantina Fratelli Alessandria produces approx 5,000 wine cases from 14 hectares; including the wine crus of Monvigliero in Verduno & Gramolere in Monforte d'Alba in Piedmont. Their Barolo wines were recognised by King Carlo Alberto in 1843, identifying a notable quality that continues to be enhanced by the arrival of 5th generation Vittore, aside his uncle Alessandro and father Gian Battista. They are also proud producers of the Pelaverga wine, a charming and elegant pepper-scented thing from grapes grown almost in exclusivity around Verduno.

Vittore's arrival in 2001, post commercial and oenological studies at Torino University, coincided with a period of positive change. 'More attention to detail' is how Vittore explains the improvements that have taken place over the past decade. No more so than in the vineyard, now a picture of health and source of bright fruit from appropriately low yields. 2001 was also the year that their single Monforte cru 'Gramolere' was released, echoing a regional trend. In the cantina: new static stainless steel tanks, better temperature control, the addition of a few French 500 litre tonneaux, while persevering with 15/20 day wild yeast fermentations & 30 hectolitre botte (slavonian & French oak) ageing have all combined to promote sales of bottled wine and thereby reduce their reliance upon sales to the bulk market; now down to approx 15% of production.

Monvigliero is Verduno's & Alessandria's standout wine site, first bottled as such by the family in 1967 and more recently recognised in the recent classification of Barolo vineyards that now awaits Rome's rubber stamp. The family own 1.3ha out of a total 13. Alessandria's wedge faces plum south, on a near vertical slope, at between 250 - 320 metres, blessed with gleaming white calcareous soils and 30 year old vines. Alessandria's annual average production is a eye-watering 600 cases; invecchiamento kicks off in 20% tonneaux, before spending a further 2 years in 30 hl botte.

Gramolere, their Monforte d'Alba vineyard, is a larger site at 4ha out of a total 20, alongside those of Sandrone and Pira. Its elevation is higher than that of Monvigliero at approx 425 metres above sea level, and it enjoys a particularly warm microclimate created by its altitude, tree sheltered location, a south-western aspect & by even steeper sandy clay soils. From 40 year old vines, the Barolo is stylistically very different to Monvigliero: a broader, denser wine, more mulberry than raspberry on the nose, the palate has a definite succulence, boasting velveteen tannins; so all in all a richer brew. But you may be wondering how a Monforte vineyard's came to be in the hands of a Verduno estate: it's all thanks to Vittore's mother Flavia, nee Manzone.

View Producer
The Grape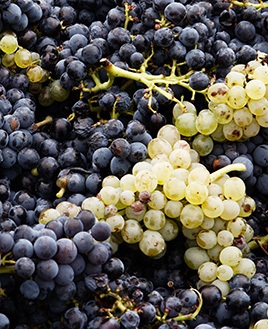 Barbera
Barbera is planted extensively in Piedmont and south-west Lombardy and accounts for over 50% of the wine produced in the region. The majority is sold simply as Barbera del Piemonte, but the best wines are the DOCs, Barbera d'Alba and Barbera d'Asti. It ripens late (after Dolcetto but before Nebbiolo).
The wines are usually ruby red in colour with notably low levels of tannins. They have a pronounced acidity that can be accentuated by overproduction. Barbera wines range from light, tart mouthwashers through to powerful, intensely flavoured wines that require extended cellaring.
View Grape
The Region
Piedmont has been the pre-eminent fine wine province of Italy since Roman times, a reputation reinforced under the House of Savoy – which lorded it over Europe during the Middle Ages from its base in Turin. Piedmont's own fame increased too as this noble House secured its place in history as the driver for Italian Reunification in 1861.
Located in the north-west of the country, with a continental climate, Piedmont is influenced culturally and climatically by the surrounding Alps and Ligurian Apennines. Piedmont's most important fine wine regions are: the Langhe, south of Alba, incorporating Barolo and Barbaresco; Monferrato, comprising the wines of Asti and Gavi; and Novara with its Colline Novaresi and Boca.
Nebbiolo is the grape of Piedmont, and arguably the country as a whole. It is planted in only the most favourable sites, and is the power behind Barolo and Barbaresco. It is followed by Barbera d'Alba or Barbera d'Asti and Dolcetto, an early-ripening antipasti wine produced more seriously around Dogliani. For whites, Moscato is queen, responsible for copious amounts of frizzante, more commonly known as Asti. A far more rewarding, gently-sparkling wine, made in an off-dry style, is labelled as Moscato d'Asti.
A notable red version is also made: Brachetto d'Acqui. Cortese is the white grape behind the region's most popular dry white wine, Gavi, from vines south of Alessandria. Perhaps unsurprisingly, Piedmont has the highest proportion of Denominazione di Origine Controllata (DOC) and Denominazione di Origine Controllata e Garantita (DOCG) wines, even if it is responsible for only seven percent of Italy's total production (2006).
Recommended producers: La Colombera, Roberto Sarotto, Cornarea, Luzi-Donadei, Antoniotti Odilio e Mattia, Laiolo Reginin, Marinacci, Punset, Luisin, Roagna, Fratelli Alessandria, Casina Bric 460, Trediberri, Vigneti Luigi Oddero, Marcarini, E.Pira di Chiara Boschis, Bartolo
View Region
Customer Reviews
Questions And Answers