2016 La Rosine Syrah, Vin de Pays, Domaine Michel et Stéphane Ogier
The Producer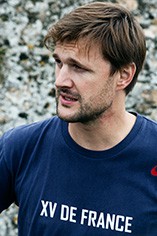 Domaine Stephane Ogier
Michel Ogier is a relative newcomer to the top ranks of the wine-making world: up until 1980 he sold his entire crop, on the vine, to Messrs Chapoutier and Guigal. Since then, he has invested an enormous amount of time and capital in his well-situated 2½ hectare vineyard and now, handed over to his ambitious and likeable son, Stèphane.
The wines themselves are not the huge, structured beasts typical of some other Côte Rôtie producers. They tend more towards a silky elegance with soft, subtle tannins. However, they retain that incredible ability to age that is synonymous with the best Côte Rôtie.
View Producer
The Grape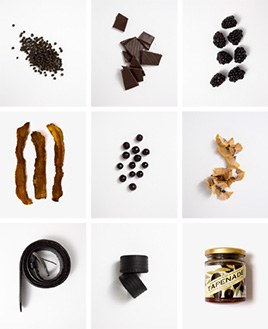 Syrah/Shiraz
A noble black grape variety grown particularly in the Northern Rhône where it produces the great red wines of Hermitage, Cote Rôtie and Cornas, and in Australia where it produces wines of startling depth and intensity. Reasonably low yields are a crucial factor for quality as is picking at optimum ripeness. Its heartland, Hermitage and Côte Rôtie, consists of 270 hectares of steeply terraced vineyards producing wines that brim with pepper, spices, tar and black treacle when young. After 5-10 years they become smooth and velvety with pronounced fruit characteristics of damsons, raspberries, blackcurrants and loganberries.

It is now grown extensively in the Southern Rhône where it is blended with Grenache and Mourvèdre to produce the great red wines of Châteauneuf du Pape and Gigondas amongst others. Its spiritual home in Australia is the Barossa Valley, where there are plantings dating as far back as 1860. Australian Shiraz tends to be sweeter than its Northern Rhône counterpart and the best examples are redolent of new leather, dark chocolate, liquorice, and prunes and display a blackcurrant lusciousness.

South African producers such as Eben Sadie are now producing world- class Shiraz wines that represent astonishing value for money.
View Grape
The Region
Althought not as stringent as those for AOC, Vin de Pays wines must fulfill certain criteria: they must exclusively derive from their named area, meet precise standards under analysis, come from 'recommended' grape varities (as per each département) and must receive a tasting accreditation.
The designation of Vin de Pays is divided into three tiers:
Vin de Pays Régionaux (regional)
These denominations include:
Vin de Pays Départementaux (departmental)
Names of these wines derive from the French départements (administrative divisions similar to English counties) in which the wine is made. There are about 50, for example,
Vin de Pays Loire-Atlantique is made in the Loire-Atlantique département, which is part of the regional designation Vin de Pays du Jardin de la France.
Vin de Pays de l'Aude (in Aude)
Vin de Pays de l'Hérault ( in L'Hérault) in Languedoc
Vin de Pays de Zone (local)
These are the smallest subdivions of Vin de Pays and are, for the most part, to be found in the Languedoc region. Local names are often drawn from a geographical feature (sometimes no longer recognisable) or historical event. Examples of local names are Vin de Pays des Marche de Bretagne, Vin de Pays des Coteaux du Quercy, Vin de Pays de Cathare and Vin de Pays de la Vallée du Paradis.
The most important of the Vins de Pays is Vin de Pays d'Oc, which is France's prime source of varietal wine. Roughly 85% of Vins de Pays originate in Languedoc-Roussillon, Provence or the southern Rhône, with a further 6% coming from the Loire. The vast majority of Vin de Pays is red. In terms of price, Vin de Pays is typically young, simple wine from high-yielding vines, and it is usually sold for less than an AOC equivalent.
Wine-growers may choose to bottle their wines as Vin du Pays to take advantage of the flexibility afforded by this designation (for example, certain -usually international- grape varieties and wine making techniques may be prohibited by their local AOC regulations, but they are permitted by their local Vin de Pays).
Thanks to the efforts of some particularly ambitious wine-makers, there are now numerous Vins de Pays that are internationally acclaimed. Some top class estates, such as René Rostaing in Côte Rôtie and Domaine de Coudoulet produce excellent wines in the Vin de Pays designation, as well as bottling using their AOC.
Notably, the acclaimed Mas de Daumas Gassac produces all its wines exclusively as Vin de Pays (VdP de l'Herault)
View Region
En Primeur Details


Wine Laying Abroad
Also known as Wine Futures, En Primeur refers to the process of buying wines before they are bottled and released onto the market. Wines are purchased exclusive of Duty and VAT and then usually shipped atleast 1 year after the vintage.They can only be purchased by the unmixed case (12 bottles, 24 half bottles, 6 magnums etc.).

On arrival in the UK the wines will be stored, under bond, on your behalf in our Customers' Private Reserves . All En Primeur purchases are Ex-Vat and Ex-Duty.If/when you choose to have the wines delivered (anywhere in the EU) these taxes become payable.

Berry Bros. & Rudd en primeur prices include shipping from the winery to our UK Warehouse AND then onwards to your door within mainland UK. Other merchants may charge you as much as £17 per case extra for shipping, handling, warehousing charges AND then delivery to your door.
See En Primeur FAQs and the benefits of buying En Primeur .

FREE SHIPPING
FREE DELIVERY
Customer Reviews
Questions And Answers