2016 St Peray, Lieu-dit Hongrie, Maison Chapoutier
The Producer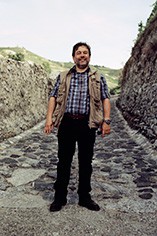 Maison Chapoutier
Chapoutier now produces the most diverse and complex wines to be found in the northern Rhône. Since Michel Chapoutier took control of this long-established firm in 1988, quality has soared.

All the vineyards are now run on biodynamic principles and now all the grapes in Hermitage and Châteauneuf du Pape are totally destemmed prior to fermentation. Previously, Chapoutier wines were criticised for the length of time they spent in old wood - Michel Chapoutier has thrown out the old chestnut foudres and now the wines spend a maximum of 18 months in small oak casks, up to a third of which are new. Chapoutier's wines are bottled unfined and unfiltered to help preserve their character.

Crucial to Michel Chapoutier's philosophy is the production of "téte de cuvées", which include La Mordorée made from 60 year old vines on the Côte Blonde and Hermitage La Pavillon from 70 year old vines at the base of Les Bessards. Michel Chapoutier first produced Hermitage Vin de Paille in 1990 and it is by far the finest sweet wine produced in the Rhône Valley.

The Chapoutier Sélections Parcellaires are some of the most celebrated and rare wines in the entire Rhône Valley, their precisely delineated provenance providing the ultimate celebration of the concept of terroir, most importantly the terroir of the Hill of Hermitage. These single vineyard Hermitage wines are identified by the ancient name of 'Ermitage'.
View Producer
The Grape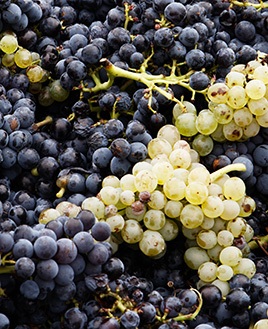 Marsanne
Marsanne is the predominant white grape variety grown in the Northern Rhône where it is used to produce white St. Joseph, Crozes-Hermitage, and Hermitage. It is a tricky grape to cultivate, being susceptible to diseases and being particularly sensitive to extreme climatic changes - if growing conditions are too cool, then it fails to ripen fully and produces thin, insipid wines, while, if too hot, the resultant wines are blowsy, overblown and out of balance.
In the Northern Rhône it tends to be blended with around 15% Rousanne and produces richly aromatic, nutty wines which age marvellously - the best examples are from Hermitage and particularly from Chapoutier. Increasingly it is being grown in the Southern Rhône and Languedoc Roussillon where it is bottled as a single varietal or blended with Roussanne, Viognier, and sometimes Chardonnay. It is also grown very successfully in Victoria in Australia where some of the world`s oldest Marsanne vines are to be found.
View Grape
Customer Reviews
Questions And Answers