Introduction to Vintage and Tawny Port, Thursday 6th December 2018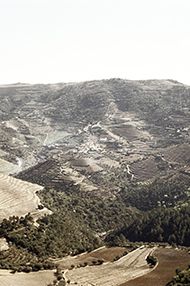 Product:
51467
Producer:

Tutored Tastings

Date:
Time:
18:30 - 20:30
Host(s):
Demetri Walters
Venue:

Pickering Cellar

Venue Address:

3 St James's Street




London

SW1A 1EG

Maximum tickets per customer:
4
Other Info:
Terms & Conditions
The Producer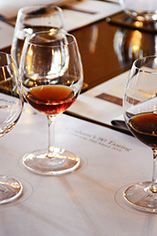 Tutored Tastings
Treat yourself, your family or a client to one of our exclusive tutored or walkaround wine tastings. At our Tutored Tastings one of our experts will guide you through a range of wines while educating you on the evening's topic. From blind tastings to producer focusses, these are unmissable chances to broaden your wine knowledge.

At our walkaround tastings, a selection of fascinating wines will be set out for you to explore, with an expert on hand to elucidate on the evening's theme.

Our historic cellars were converted in 1999 to create London's most exclusive fine wine & dining venues, our three cellars: Napoleon, Sussex and Pickering. Located beneath our shop in the heart of central London, prior to their renovation these were the largest working cellars in the capital.

The Napoleon Cellar is named after Napoleon III, who plotted his return to France here whilst in exile in England between 1838 and 1848.

The Pickering Cellar is hidden beneath Pickering Place, London's smallest public square and once a notorious venue for cockfighting and bear-baiting. Both of these impressive cellars provide the perfect venue for your tutored wine tastings.

Sussex cellar is our newest event space with terracotta archways and intimate yet contemporary feel. It is named after the Duke of Sussex, one of the seven royal Dukes who was a regular customer of company's in the 19th century. Design influences hail from Spanish wine cellars or Bodegas, and use handmade London tiles to create archways and columns that extend through both the mezzanine and the sub-basement level of the cellars.

View Producer