2017 Ménage à Trois Toreye, Eymann, Pfalz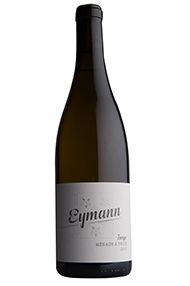 The Grape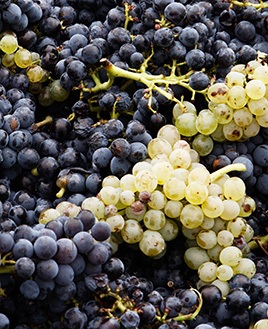 Other Varieties
There are over 200 different grape varieties used in modern wine making (from a total of over 1000). Most lesser known blends and varieties are traditional to specific parts of the world.
View Grape
The Region
The Pfalz - known as the Rheinpfalz until 1992, and the 'Palatinate' in English - is the second largest wine region in Germany after Rheinhessen and is often the biggest in terms of production. Its temperate climate is the sunniest and driest of all the German wine regions.
The vineyards that make up the Pfalz stretch from the southern limits of Rheinhessen near Worms down to the French border at Wissembourg. Covering a substantial 23,000ha, they follow the contours of the Pfalzer Wald forest for nearly 80 uninterrupted kilometres. 
The Pfalz produces very pleasant, soft, full-bodied white wines with a rich bouquet. There is a staggering 45 white grape varieties grown here but the most common are Riesling (21%) and Müller-Thurgau (21%) with Kerner, Silvaner and Scheurebe also widely found. The Pfalz produces smooth, fruity reds from the local Portugieser and Dornfelder varieties as well as Spätburgunder (Pinot Noir) which accounts for more than 30% of red plantings. The soils vary greatly - from loess and decomposed layered sandstone through to isolated islands of shell limestone, marl, granite, porphyry and clay-slate - and such variation is reflected in the character of the wines.
This is arguably Germany's most exciting, and also most environmentally aware, wine region. Well over 100 estates work in accordance with organic principles and an impressive number of them have fulfilled the stringent criteria for becoming officially certified. Pfalz was also the first German region to have a 'Deutsche Weinstrasse' (German Wine Route) winding its way through its vineyards and villages, and inspired many more. One of the cities along the Weinstrasse is Neustadt, which holds a famous wine festival every October where the German Wine Queen is crowned.
Recommended Producers:  Von Bühl
View Region
Customer Reviews
Questions And Answers