2017 Frog's Leap, Zinfandel, Napa Valley, California, USA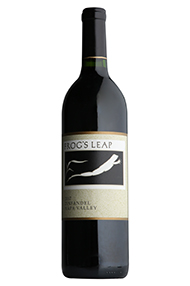 The Grape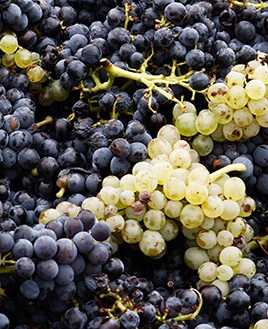 Zinfandel
Zinfandel is California`s most distinctive red grape and is one of the few that is considered one of their "own", even though it originated in Europe.

Although it has been grown in California for well over a century, it took the popularity of white ("blush") Zinfandel in the mid 1980s to persuade growers to retain their Zinfandel vines and indeed to plant more. Within 10 years, plantings had doubled and Red Zinfandel had become a Californian icon.

It is grown all across California though seems to perform best in meso-climates, which combine hot days and cool nights. It has a worrying tendency to ripen unevenly, leaving the producer with a sort of viticultural catch-22 - if he harvests too soon then he has green, unripe grapes, too late and he has dried out raisiny grapes.

After vinification, Zinfandel wines are often matured in American oak, which gives them a vanilla dimension. There is no single flavour character that can be associated with the grape - it can produce light, jammy, almost Beaujolais-type wines, redolent of freshly crushed berries, through to full-bodied, robust, oak aged wines brimming with ripe, peppery, cassis-like fruits. The best can age marvellously.
View Grape
The Region
North Coast's Napa Valley is California's most famous viticultural area (AVA), claiming some of the most expensive agricultural land in the world and producing wines of 'cult' status.
Its 16,000 ha of vines lie over a strip (40 miles long-5 miles wide) of diverse soils (clay, gravely, volcanic), with its northernmost end on the side of Mountain Helena and its foot in San Francisco Bay. The valley is framed by two mountains ranges Vaca (to the north) and Mayacamas (to the south), yet the main climatic influence is the cool wind and fog that is sucked in from San Pablo Bay during the afternoon, allowing grapes to ripen slowly and evenly.
The area enjoys a variety of unique microclimates, as temperatures can vary dramatically as much as 15 degrees, from the north to the south end of the valley. These differences have led to the creation of several sub-AVAs (14 in total) including:
Atlas Peak, Chiles Valley District, Diamond Mountain District, Howell Mountain, Los Carneros, Mt. Veeder, Oakville, Rutherford, St. Helena, Spring Mountain District, Stags Leap District, Yountville, Wild Horse Valley and Oak Knoll District. The Calistoga AVA is still pending approval.
Both the "Napa Valley" designation and the sub-AVA name must appear on the wine label simultaneously, with the exception of wines from the Carneros AVA, which is shared between the Napa Valley and the Sonoma County.
Cabernet Sauvignon is the undisputed king of Napa grapes, occupying over 45% of the vineyard acreage, followed by (predominantly) Chardonnay, Sauvignon Blanc, Chenin Blanc, Riesling, Zinfandel, Merlot, Cab. Franc and to a lesser extent Petite Sirah, Sangiovese, Barbera, Dolcetto.
Recommended Producers
Frog's Leap, Dominus, David Ramey, Viader, Stag's Leap Cellars, Paras Vineyards, Heitz.
View Region
Customer Reviews
Questions And Answers