2009 St Peray, Version, Domaine François Villard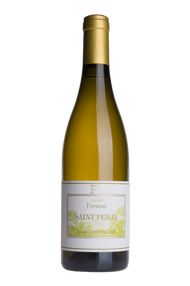 The Producer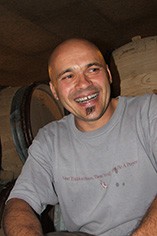 Domaine Francois Villard
François Villard has grown his tiny wine domaine from four to seven hectares and still produces a miniscule amount of highly allocated bottlings. Referred to by Robert Parker as one of the "stars" of the Northern Rhone, François also acquired a small parcel in Cote-Rotie and a few hectares in St. Joseph. Formerly a chef, François brings his complex palette to the winery to produce wines of power and grace that age for years.
The terroir of the Northern Rhone is, in a word, amazing. Fully exposed hillsides that face the East are covered with terraces first created by the Romans. The soil is made up of small gravel and decomposed schist over a bedrock of granite. The exposition allows for excellent ripening of the Viognier and Syrah grown on these coteaux and for exceptional water drainage (So much so that terraces are always needing to be re- paired.) The climate is warm with much cooler night than those found in the South.
François Villard's strategy is to allow for the most optimal ripening possible. His wines, as a result, are rich and concentrated with complex aromas of peaches, apricots, honeysuckle, and honey for the whites and leather and spice for the reds. The whites are often allowed to develop botrytis and most of the wines pass through wood ageing for an extended amount of time to prepare them for a very long life in bottle.
The absurdly steep hillsides of the Northern Rhone mean that harvesting by hand is the only option open to winemakers. François Villard and his crew harvest in very small baskets along extremely narrow terraces, making for backbreaking and danger- ous work. These baskets are then emptied into larger boxes to be taken down the hill- sides by tractors, and in some cases, donkeys. The results, however, are unrivaled
View Producer
The Grape
White Rhône Blend
With the exception of the wines from Condrieu and Château-Grillet virtually all Rhône Valley whites are made from blends.
In the north, the white wines of Hermitage, Crozes-Hermitage, St-Joseph, and St-Péray are produced from blends of Marsanne and Roussanne. Generally Marsanne is the dominant partner and it lends colour, body and weight to the blend, as well as richly scented fruit. Roussanne, a notoriously low yielder and pernickety to grow, produces intensely aromatic wines which contribute bouquet, delicacy and finesse to the blend.
Until about 15 years ago there was very little interest in southern Rhône whites as it was widely believed that the combination of dull non aromatic grapes and the baking summer heat meant quality wine production was nigh impossible. Since then the quality has improved markedly through the introduction of cool fermentation techniques and increased plantings of northern Rhône white grapes.
The base of many blends is still Grenache Blanc, a widely planted variety producing fresh wines with apple-like fruits, often with hints of aniseed. Ugni Blanc is still found in many blends, as is Clairette though their general lack of character and definition has led to a reduction in plantings. The future for southern Rhône whites appears to lie with Roussanne, Marsanne, and, increasingly, Viognier.
View Grape
The Region
St Péray is a small Northern Rhône wine appellation situated directly south of Cornas, and directly west of Valence. There are 65 hectares of vineyards (mostly limestone-based), and the main production is sparkling wine made via the traditional method.

Ninety percent of the planting is Marsanne, the remainder being made up of Rousanne and the lesser-known Roussette. Production of still whites is on the increase and this is undoubtedly an appellation to watch.
View Region
Customer Reviews
Questions And Answers