About this SPIRIT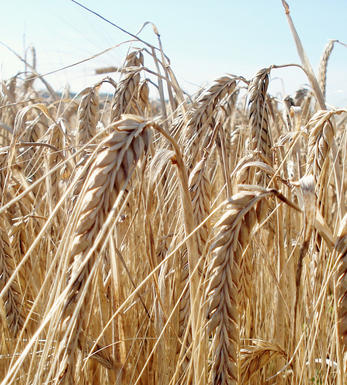 Cardow (Cardhu) Distillery, Speyside
Cardhu – Gaelic for "black rock" – was founded in the early 1800s by John Cumming, then a distiller of illicit whisky. The proximity of the river Spey was ideal for a distillery, and the surrounding hills offered a hide-out in case of raids by excise officials. Such unwanted visits were frequent, though John's wife, Helen, was on hand to help: she would invite their visitors for dinner, raising a red flag behind the barn as a warning to her husband of their presence. In 1824, after the promulgation of the Excise Act, John purchased a licence to legally produce his whisky; in 1876, his daughter-in-law, Elizabeth, started developing the distillery into a successful commercial venture.

Around 30% of the production is sold as single malt bottlings; the remainder is used to produce blends, most significantly Jonnie Walker's Red, Black, Green and Blue labels.

Cardhu's single malt whisky production fell victim to its own success. In 2003, owner Diageo realised that it had insufficient stocks of 12-year-old whisky to meet demand; the "single malt" descriptor denotes using whisky only from a single distillery. In response, it decided to introduce a vatted malt – a combination of single malts from different malt whisky distilleries – called Cardhu "pure malt", using the same bottle shape and a similar label. The term "pure" had not been officially recognised by the Scotch Whisky Association; on review, it was deemed to cause consumer confusion and thus banned. Cardhu single malt returned, however, shortly thereafter.

The Cardhu single malt bottlings are distinguished by their smooth, delicate, easy-drinking Speyside character. The 18-year-old expression demonstrates a fatty texture with caramelised nuttiness – a good match for non-acidic desserts.
Critics reviews
Nose
Nutty to start. Quite crisp with fresh orange peel,dried flowers and an odd note akin to linoleum. Vanilla and with water ginger. Seems young.
Palate
Dusty/powdery start with light spice. Balanced though.Some milk chocolate,dried grass and just the trace of fading flowers.
Finish
Spice.
Comment
Balanced if not hugely complex.

Dave Broom - Whisky Magazine Issue 73 Nose
Initially coffee then a polish note comes through. There is orange here in abundance but tempered with a floral edge. A little spice zing lurks too.
Palate
Pretty light given the nose. Malty sweetness and vanilla dominate. A little oak adds some dryness to give good balance.
Finish
Lingering with good grip.
Comment
An enjoyable whisky which will do well as a summer drink.

Rob Allanson - Whisky Magazine Issue 73