Boal, 10-year-old, Vinhos Barbeito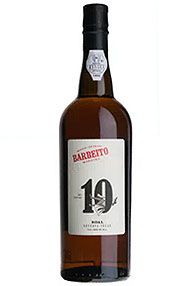 The Producer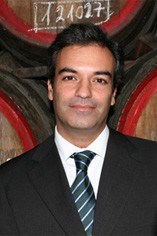 Vinhos Barbeito
Vinhos Barbeito is one of the most forward-thinking companies on Madeira as well as being one of the youngest, being founded in the 1940's by Mário Barbeito. When Mário died in 1985, the company was taken forward by his daughter, Dona Manuela de Freitas, whose two sons, Ricardo and Miguel joined the firm in 1991. Today, Ricardo is in day to day charge of Vinhos Barbeito, his mother having retired in the early 1990s, and his brother looking after other family business interests. The company is now co-owned by a Japanese wine distributor called Kinoshita Shoji. Barbeito was the first Madeira producer to voluntarily switch all production to bottled wines in 1993. A few years ago Ricardo took the decision to eliminate the addition of caramel to the wines. Barbeito are attempting to redefine the popular notion of Madeira to a generally slightly drier, more food-oriented wine. As well as careful selection, long ageing and the absence of caramel, the wines are not de-acidified, so they retain much more freshness and tang than many Madeiras. At this level, Barbeito are leading the way in making complex, fine Madeiras as naturally as possible.
View Producer
The Grape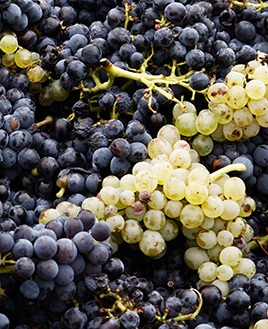 Bual
A noble grape variety grown in Madeira and producing a style of Madeira richer than Sercial and Verdelho but not as sweet as Malmsey
It has many subvarieties, although Bual Cachudo is the highest quality one, and is the most commonly planted. It is a good yielding grape and performs best on the lower slopes on the south side of the island around Camara de Lobos and Funchal.
View Grape
The Region
Bual (aka Boal in Portuguese) is a white grape variety and a corresponding style of Madeira, one of the four recognised styles of this fortified wine (the others being the dry Sercial, the medium-dry Verdelho, and sweet Malmsey (or Malvasia).
Bual is an intensively perfumed and medium sweet style of Madeira, thanks to its good acidity that balances the sweetness.
The high acidity in the Bual grape combined with maderization, a process in which the wine is fortified and then slowly cooked in barrel over a period of many years, allows the wine to achieve admirable longevity.
The nose is perfumed, evocative of barley sugar while the palate delivers caramel, molasses and coffee notes rounded out by dried fruits & orange peel flavours.
Terrantez is white grape variety in Madeira, that nowadays is practically extinct, although it might be occasionally found in some very old bottlings. Efforts to revive the plantings of Terrantez are hampered by the very low yields of the grape.
Terrantez Madeira vintages come in two principal styles: The rich and sweet wines, as exemplified by bottling of the Madeira Wine Company. The other style is rather dry, although quite concentrated in flavours. Old vintage examples of Terrantez like the Blandy 1846 demonstrate the high potential of the grape (impressive ability to gain in complexity after long ageing).
View Region
Customer Reviews
Questions And Answers