2004 Pouilly-Fumé, Silex, Didier Dagueneau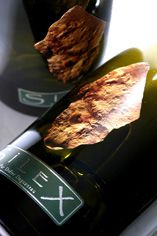 The Producer
Didier Dagueneau
Didier Dagueneau used to be known as the "wild man of Pouilly", not only for his hirsute appearance (long curly hair and a dramatic beard) but also for his ideas. He was recognised as a brilliant winemaker and the best producer in the appelation. The motorcycling fanatic Didier still raised the hackles of his Pouilly neighbours by accusing them of bottling wine cocktails - a mixture of wine and sugar.

He crusaded to redeem the reputation of Pouilly Fume by slashing yields in half and tilling his vineyards with horses instead of using a tractor. The secret of this perfectionist's success lied in his scrupulous attention to detail at every stage of the winemaking process, from vineyard management (biodynamic since 1993) to the cellar, where work proceeds in textbook fashion.
Unlike many winemakers in the Pouilly Fumé and Sancerre regions, Dagueneau did not start his career in wine and raced sidecars in his youth. He said it was only after 'two falls in quick succession' that he went into winemaking.

Dagueneau estate makes four different dry white wines, all Pouilly Fumes. The basic wine is the En Chailloux, a blend from several vineyards, which is softer and easier drinking. Next up in quality is Buisson Renard, more flinty in style, but still round, and more ageworthy. The remaining two wines are both superstars from single vineyards, and are barrel fermented. Both come from slate soils with one being called Silex, and the other known as Pur Sang (the french for thoroughbred - a reference to the horse tilling).
The iconoclastic Loire Valley winemaker Didier Dagueneau died in an ultra-light aircraft accident at the tragically early age of 52. Didier Dagueneau's son Louis-Benjamin (whose name now appears on the wine labels) is now in charge of the domaine.
View Producer
The Grape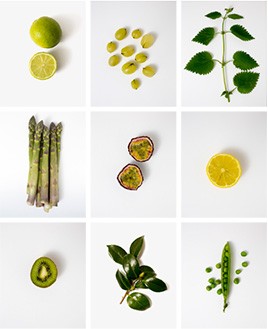 Sauvignon Blanc
An important white grape in Bordeaux and the Loire Valley that has now found fame in New Zealand and now Chile. It thrives on the gravelly soils of Bordeaux and is blended with Sémillon to produce fresh, dry, crisp Bordeaux Blancs, as well as more prestigious Cru Classé White Graves.

It is also blended with Sémillon, though in lower proportions, to produce the great sweet wines of Sauternes. It performs well in the Loire Valley and particularly on the well-drained chalky soils found in Sancerre and Pouilly-Fumé, where it produces bone dry, highly aromatic, racy wines, with grassy and sometimes smoky, gunflint-like nuances.
In New Zealand, Cloudy Bay in the 1980s began producing stunning Sauvignon Blanc wines with extraordinarily intense nettly, gooseberry, and asparagus fruit, that set Marlborough firmly on the world wine map. Today many producers are rivalling Cloudy Bay in terms of quality and Sauvignon Blanc is now New Zealand`s trademark grape.

It is now grown very successfully in Chile producing wines that are almost halfway between the Loire and New Zealand in terms of fruit character. After several false starts, many South African producers are now producing very good quality, rounded fruit-driven Sauvignon Blancs.
View Grape
The Region
Pouilly-Fumé is a famous white Sauvignon Blanc appellation located on the right bank of the Loire River.
Compared to Sancerre on the opposite bank, the Pouilly-Fumé appellation is approximately half the size at 1,200 hectares, and tightly-focused around the villages of St Andelain and Les Loges on a fairly homogeneous, south-west facing slope. The appellation's soils are divided between limestone-rich Kimmeridgean and Portlandian (less active calcium) clay, with the cherry on the cake being the red, flinty clay soils clustered around the St Andelain knoll.

Top vineyards in Pouilly-Fumé include Les Cocques, Les Bois and Les Cornets. The result is a floral, finely-poised yet powerful nose, with a noticeably limestone-like dry palate kept taut by a fine structure. Indeed such is the stony intensity of a good Pouilly-Fumé that an increasing number of producers are ageing their best crus in French oak, to good effect.

Recommmended producers: Didier Dagueneau, Alain Cailbourdin, André Dezat and the up-and-coming Nicolas Gaudry
View Region
Customer Reviews
Questions And Answers