China may not be the first country that comes to mind when you think about wine consumption or production but this is changing fast, along with so much else in China. Already the country has half a million hectares under vine (three times as much as Australia, for example) and sits sixth in the international league table of wine production.

Unsurprisingly there is an enormous variety of climates and soils; most remarkable is the Xinjiang region, where vineyards are grown around the Turfan Depression, about 500 feet below sea level. Temperatures range from to -40C in winter to +50C in summer, with irrigation from underground deposits of melt water from the Tianshan mountains. But no classic grape varieties here.

Shandong Province is the largest producing region, on approximately the same latitude as California, 300km south of Beijing. Also notable is the startlingly remote Liaoning wine region, whose eastern border adjoins North Korea. Here the progressive Changyu Wine Company, China's largest wine producer, identified conditions highly suitable for the production of ice wine, and began planting 5,000 hectares in 2001.

China's other wine producing regions, which include the alluring names of Ancient Yellow River Area and Helan Mountains, spread from the coast on the approximate European vineyard latitudes until they meet Xinjiang (above), towards the border with Mongolia, although there is also the Yunnan region, well to the south of the country, towards Burma. Unsurprisingly this climate is warm and traditionally has been table grape territory but China's growing thirst for red wines has encouraged wine production here as well.

The most important change to come will be the supplanting of the indigenous Long Yan (Dragon's Eye) and Ju Feng Noir with classic grape varieties. External investors, and recently there have been several big players, have had to cope with the former until now, and were unable to produce much beyond simple fare. As and when Cabernet Sauvignon, Chardonnay and their friends get a real hold, quality will improve significantly.

Whilst it seems extraordinary to be writing some of these names in connection with wine, have no doubt that the Chinese interest in wine is growing and with that will come a much greater focus on its domestic production. China has the will and resource to become a very important player.
Showing 1-4 out of 4 items
Hide All Details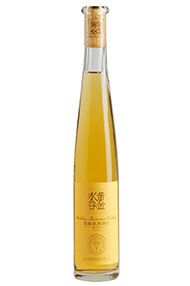 Showing 1-4 out of 4 items