Learn more about Niederosterreich
Lower Austria (Nieder- Österreich) is one of the four broader regions in the Austrian wine appellation system- the others being Burgenland, Steierland and Bergland Österreich (in western Austria). A significant proportion of Austria's wine output comes from the Lower Austria region which lies on the fertile Danube plain in the north east part of the country.
Lower Austria encompasses the sub-regions of Carnuntum, Donauland, Taisental, Thermenregion, the prolific Weinviertel and the qualitative significant Kamptal, Kremstal and Wachau.
Weinviertel
Weinviertel (aka wine quarter) is Austria's most productive and also largest wine region, with over 17,000ha of vineyards. The Weinviertel extends from the Danube in the south to the Czech border in the north, and from the Manhartsberg in the west to the Slovak border in the east.
This is the stronghold of the fruity, spicy, dry Grüner Veltliner grape. The Müller-Thurgau and Welschriesling grapes are also cultivated, typically used for everyday, mass-produced wines. Welschriesling and Grüner Veltliner are also the basis for basis for Vienna's well-known sparkling wines.
Thermenregion
Created in 1985, the Thermenregion´s 2, 500 hectares of vineyards are situated south of Vienna, at the edge of the Wienerwald (Vienna Woods) near the town of Baden.
The region has a 2,000 years viticultureal heritage, introduced by Roman legionnaires stationed in Carnuntum who "imported" vines and viticultural knowledge from their home countries. The Thermenregion takes its name from the hot, sulphuric thermal springs of the Roman town of Aquae – which is Baden today.
This area is home to rare white grape varieties seldom found elsewhere – Zierfandler and Rotgipfler, supplemented by other Austrian varieties such as Blauer Portugieser, and the Pinot Noir relatives  St. Laurent and Zweigelt.
Wines from the Thermenregion are soft, approachable, ripe and fruity, a fact which reflects the growing conditions and the terroir in the region: Vines here benefit from the Pannonian climate, with its hot summers and dry autumns, as well as the stony, alluvial soil which assist in warming and draining the vineyards.
Showing 1-3 out of 3 items
Hide All Details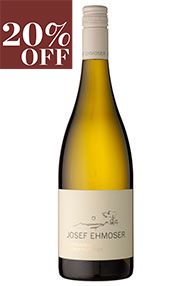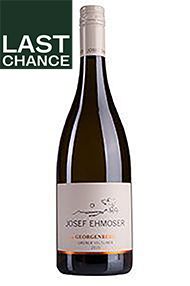 Showing 1-3 out of 3 items