Learn more about Clos-De-La-Bousse-D'Or
Clos de la Bousse d'Or
2.14 hectares
AOC : Volnay Premier Cru
Lavalle: Première Cuvée *
Rodier : Première Cuvée
JTCM: Premier Cru

The vineyard was first mentioned in the will of Hugues IV in 1272 as Boussetort, perhaps a rounded hump although there are many other theories as to the origin of the name.

The vineyard originally belonged to the Dukes of Burgundy, then the crown of France, and finally the lordship of Beaune, before being sequestered during the Revolution. One 19th century owner was Jacques-Marie Duvault Blochet, famous proprietor of Domaine de la Romanée Conti, though he took great pride also in his Bousse d'Or vineyard. Briefly in the 19th century and again from 1913 to 1964 the vineyard was known as Clos de la Pousse d'Or, before the authorities required it to be returned to its original name.

Clos de la Bousse d'Or, which can be one of Volnay's most striking wines, has a very similar soil and subsoil to Clos de l'Audignac but the exposure is east-south-east and it keeps the sun for longer in the afternoon. Gerard Potel's first vintage, 1964, remained a great bottle for the next 40 years.
Showing 1-1 out of 1 items
Hide All Details
Prices: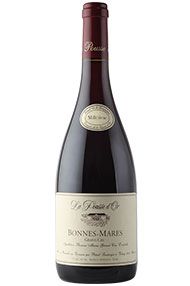 Showing 1-1 out of 1 items