Formerly known as Bardolino Classico, this Venetian DOC wine zone has been expanded to occupy all the land between the south-eastern shore of Lake Garda and the River Adige and is now known simply as Bardolino. It produces fresh, light-bodied reds made from Corvina and Rondinella.
As with its neighbour Valpolicella, it is the proportion of the former that tends to dictate the quality. Soils here are alluvial, vigorous and often irrigated, all of which contributes to the light, fruity style of the wines.
Recommended producers: Monte del Frà.
Showing 1-2 out of 2 items
Hide All Details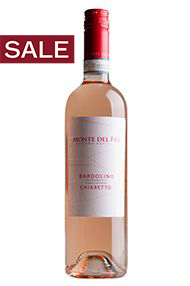 Showing 1-2 out of 2 items